7 Go-To Ways to Keep Bored Seniors Active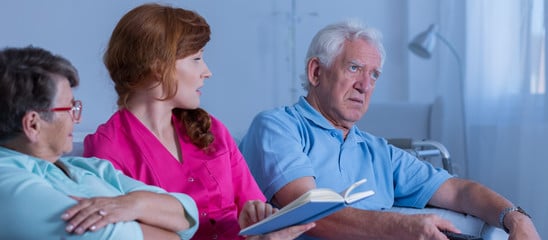 Looking for fun and creative ways to embolden your elderly parent or grandparent in their 'Golden Years'?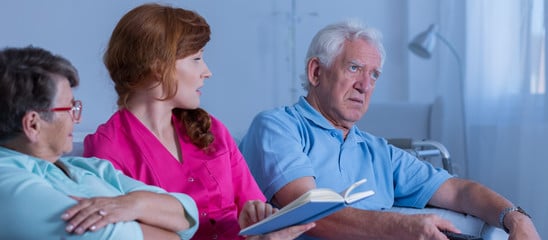 Check out these 7 go-to tips for helping seniors stay active, healthy and social.
1.
Make a date:
Set up a recurring outing with your favorite senior that they can look forward to each week. It can simply be getting lunch together every week, or planning a surprise activity like a trip to the botanical gardens, seeing a movie, or visiting the local farmer's market. Keeping a scheduled weekly date with your elderly loved one ensures they stay active and get out of the house regularly.
2.
Find volunteer opportunities:
Help your bored senior find local volunteer opportunities that keep them interested, mobile, and let them give back to their community. Websites like
VolunteerMatch
and
Create the Good
have interactive online tools that give anybody the ability to find volunteer opportunities based on their location, interests, age, and more. If Grandma is a green thumb, help her find opportunities to pitch in at the community garden or beautifying the local elementary school. If your aging dad loves shows and performances, help him get connected with the volunteer program at the local fine arts theatre.
3.
Start a
bucket list
:
Inspire your older friend or relative to think out of the box and come up with a list of things they would like to accomplish in their retirement. Anything and everything counts, like learning photography, taking a ballroom dancing class, learning an instrument, or starting a blog. Turning your bored senior into an active, life-lover all starts with a simple question, "what would they love to do in the next few years?". Creating a real-life bucket list will help build confidence, strengthen mental clarity, and energize them to try new things!
4.
Look in the community:
If your elderly loved one lives in an assisted living center, nursing home, or retirement community, chances are daily activities and weekly outings are regularly scheduled and announced. If they still live on their own, however, assisting them in finding community activities and events could be life changing.
Great places to look include:
a.
Senior centers and YMCA's (they often offer wellness classes like yoga and Tai Chi)
b.
Chamber of Commerce (for community fundraisers and festivals)
c.
Meetup groups (for shared interests like gardening, books, art, etc)
d.
Weekly newspapers/magazines (they often keep a calendar of community events)
e.
Local AARP chapters (they host Block Parties and volunteer events)
5.
Organize help:
One regular challenge senior citizens face in their later years is the inability to get around easily, especially when they can no longer drive. Staying inside, weary of asking for help, can lead many seniors to spend their days on the couch in front of the television. Organize 'volunteers' – whether it's family members, people from your faith community, or neighbors – and coordinate a "helping calendar" where friends can sign up to help transport your loved one.
Websites like
SignUp.com
, CaringBridge, and SignupGenius make it easy to organize free, online signups and calendars where your support system can sign up to pitch in from their computer or smartphone, and receive automated reminders. Transportation to simply get out to the grocery store, pharmacy, even to get a cup of coffee, can help your favorite senior stay active, get exercise and feel independent.
6.
Get them online:
Launching an online presence is super easy (and free!) for your bored senior, and gives them the opportunity to socialize into their Golden Years. Register a free Skype account and open a world of connections for them, helping them keep in touch with friends and family who live far away. Opening a Facebook account for them is also a great way to help seniors connect with old friends and family, and gives them a place where they can see photos of their grandkids, send messages to friends, and play games.
7.
Support their health:
Staying active and staying healthy go hand in hand, especially for the elderly. Understanding your loved one's health needs will power the best care you can provide when it comes to helping them stay active and interested in life. For example, knowing Grandpa uses a wheelchair to get around means planning an outing to a wheelchair accessible restaurant or venue. Understanding Grandma's diabetes means remembering to check her blood sugar when she is over for dinner and board games. With a support system to help keep their health on track, elderly parents, grandparents and friends will feel more confident about getting out, doing something interesting, and staying active.
Author Bio 
Jessica Hegg is the content manager at ViveHealth.com. Interested in all things related to a healthy lifestyle, she works to share valuable information that aims to improve the quality of life for others.
This post was written by a Guest Author. Please see their details in the post above. If you'd like to Contribute towards the growth of Sound Health Doctor, please check our Contributor Page for details about how YOU can share your tips with our growing community.