How To Control Your Asthma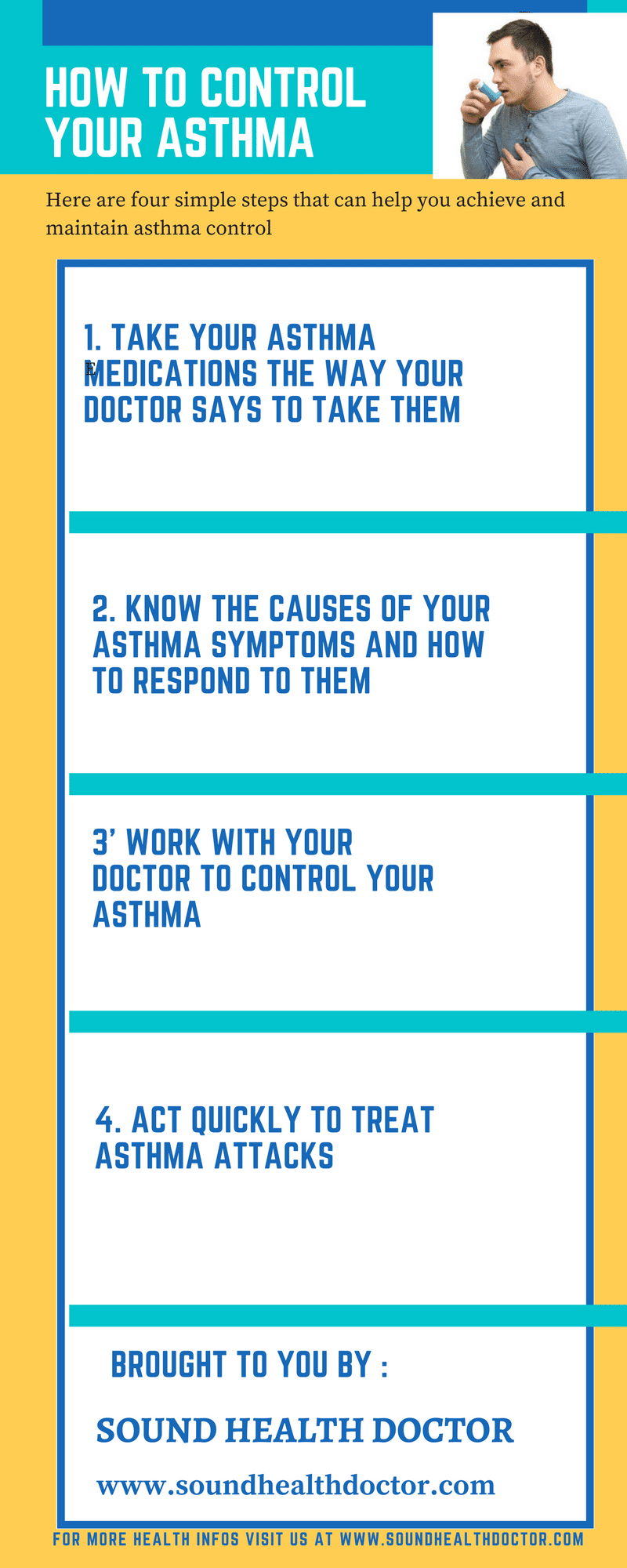 Around the world, more than 300 million people have asthma. However, with treatment most of these people achieve good asthma control.
HOW TO CONTROL YOUR ASTHMA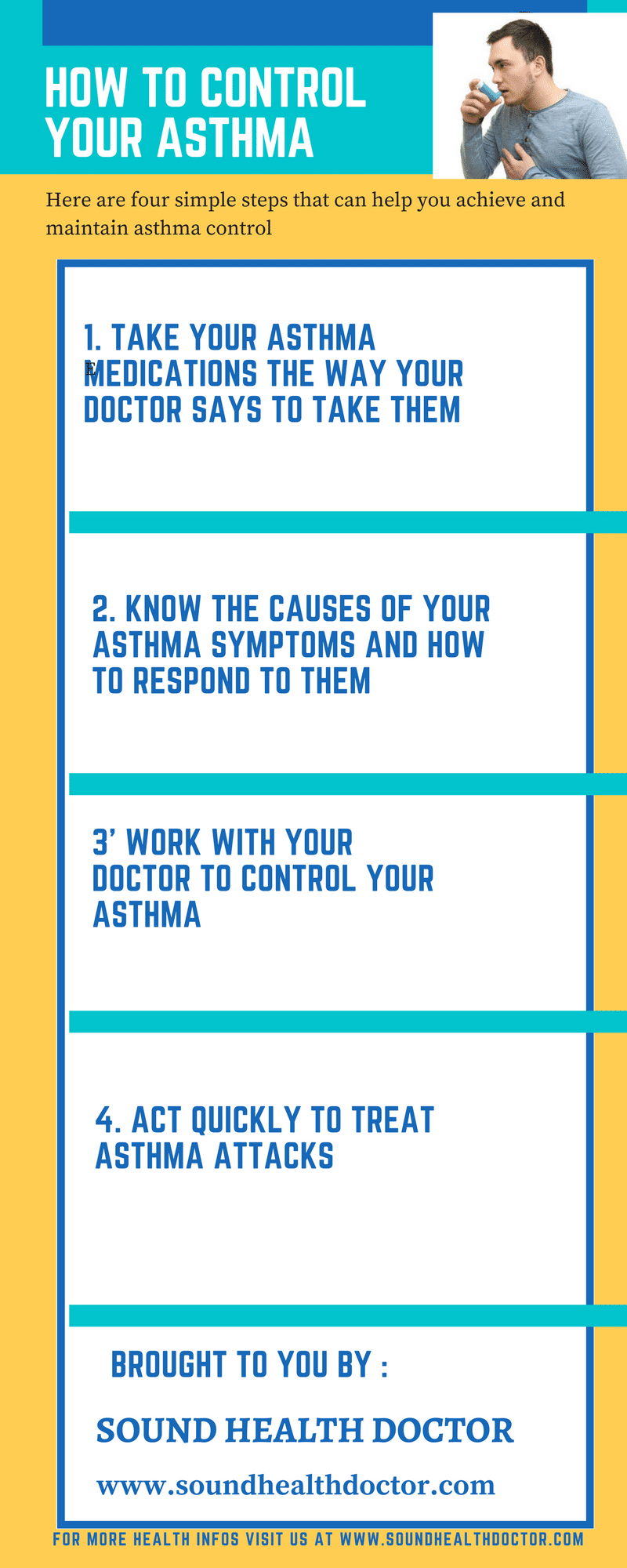 Here are four simple steps that can help you achieve and maintain asthma control
Take your asthma medications the way your doctor says to take them.
Most people with asthma need two kinds of medication :
A quick-acting reliever or "rescue" medication that you take when needed to stop asthma symptoms.
A controller medication that you take every day to prevent asthma symptoms.
Know the causes of your asthma symptoms and how to respond to them.
Each person with asthma reacts to a different set of risk factors.
Take steps to avoid causes of asthma symptoms such as animals with fur, dust, strong smells and sprays, pollen from trees and flowers, and cigarette and fireplace smoke. You can also install things like range hoods to take away fumes from your kitchen
Your doctor may tell you to take medication before exercising or working hard, if these activities cause asthma symptoms for you.
Work with your doctor to control your asthma
Your doctor is your partner in achieving and maintaining your asthma control.
Go to the doctor 3 or more times a year for check-ups, even if you feel fine and have no breathing problems.
Ask questions and make sure you understand how and when to take your medications.
Act quickly to treat asthma attacks
Know the signs your asthma is getting worse, how to react, and when to seek medical help.
After an asthma attack, review your medication plan with your doctor and plan how to prevent future attacks.
Read also : Ways To Get Rid Of Acne Effectively Overnight
When your asthma is under control, you can :
Have a productive and physically active life.
You can work and go to school. You can exercise and participate in normal physical activities.
Avoid troublesome symptoms day and night.
Your day is not interrupted by breathing problems. You do not wake up at night or lose sleep because of asthma symptoms.
Avoid most asthma attacks
You will experience asthma attacks very rarely when you keep your asthma under control.
Use little or no fast-acting reliever or "rescue" medication rather use controller medications.
Have normal or near-normal lung function
Lung function can be monitored with an easy to use peak expiratory flow (PEF) meter.
Avoid most side effects from treatment.
Many options are available for asthma treatment. Your doctor can help you find the one that works for you best.
ASTHMA DOES NOT HAVE TO LIMIT YOUR LIFE.
YOU CAN CONTROL YOUR ASTHMA !!!