Now Improve Muscle Recovery With Compression Pants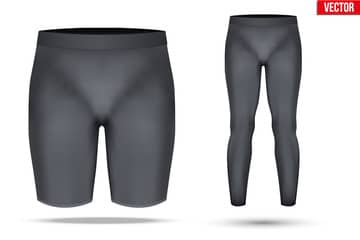 Workout often leads to sore muscles and if you too are experiencing the same thing then you can opt for compression pants. Compression pants help you to keep moving and ensure that the sore muscles do not come in your way. Compression pants work in such a way that increases blood flow in the muscles. Better blood flow will help to speed up recovery. Men can wear compression pants during as well as after workout.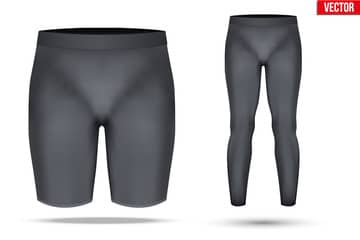 If you too are planning to buy one for yourself, check out the options mentioned below:
SAXX Underwear Men's Kinetic Tight
In this tight, you will find four layers of stretch mesh. This helps to use it as a base layer when performing different physical activities. The compression pants from SAXX are developed using BallPark construction, which makes it perfect fit at the crotch region. The fit is awesome and you will feel comfortable doing anything in it.
2. Falke Men's Long Compression Tight
The pants are well designed and offers you perfect fit. Moreover, you will not experience any itching or chafing – all thanks to the easy construction. The smart fabric is designed in such a way that it does not come up with any wrinkles at the knee region.
3. Nike Pro Hypercool Men's Training Tight
Exercises and workout warm up the body but, the Nike's Dri-FIT technology makes sure that you are always cool throughout the workout. The pants fit in just right without compromising on comfort and the waistband makes sure that the pants does not come down or move during workout.
4. Under Armour HeatGear Twist 3/4 Compression Pant
You will feel comfortable as well as able to move the legs in all directions – all thanks to the HeatGear four-way stretch pants. Moreover, the snug fit and the comfort you get from the pants makes it a perfect wear for the day. Again, you don't have to worry about the odour as the anti-odour treatment on the fabric keeps it fresh all day long.
Read also : The Different Sides of Soya Paneer & Male Fertility
5. Sub Sports DUAL Men's Compression Base Layer Leggings
If you are not into workouts and exercises, you can still have this pants as they are just right for the fall weather. On the other end, when you exercise wearing these compression pants, blood flow will increase in the muscles and so any injury you encountered during the exercises will start to get healed.
6. Sugoi Piston 200 Tight
These compression pants are tight fitting pants which can be your ideal partner for workouts. The waistband is really comfortable and you don't have to adjust them during the training. You can easily wear them any time whether you are exercising or not. You can easily own one for less using
7. SKINS A400 Men's Long compression Tight
The compression pants come with technical fibres and are enabled with injury prevention technology. They are best for the workout as the seams work as anchor points, which will offer stability and support to the muscles. The pants come with panels which are placed according to the tendons and muscles of the body so as to offer it natural support.
Compression pants are great when you are focusing on workout by minimizing injuries. So make sure you invest on any one of the best collections mentioned above and stay fit.
Follow our blog on instagram and twitter to receive updates on new post.
Author bio:
Krima Flint is a Health and beauty addict who blogs at Dealslands UK. She likes diet plans because it delivers portion-control food. Also Fitness conscious. She is type of geek who loves to write beauty hacks and skin care tips also. Creating vision for health-oriented beauty