10 Best CPAP Masks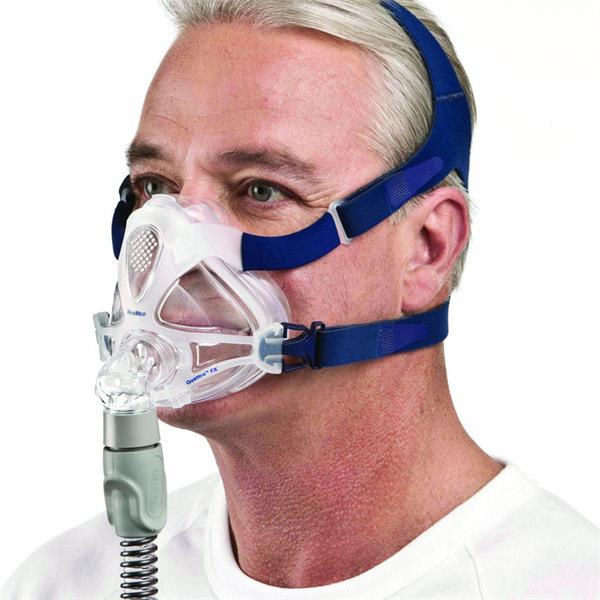 CPAP (Continuous Positive Airway Pressure) masks come in a variety of ways. Today, most advanced, cutting edge, and comfortable CPAP masks are available. In this article, we have compiled for you the 10 best CPAP masks.
10 Best CPAP Masks
AirFit P10 Mask System: The AirFit P10 is the number one on our list of best CPAP masks because it is the most tranquil and the lightest CPA mask. It is 50% lighter and 50% less tranquil than the Swift FX (nasal pillow mask). The ultra-soft quick fit elastic headgear of AirFit P10 has a peerless split-strap design that provides stability and adjustability with negligible facial contact. It was voted number one in list of best CPAP masks by CPAP users in the "Easy Breathe Annual Mask Survey". 
DreamWear CPAP Mask: The DreamWear's unmatched frame design put the cumbersome CPAP tubing over the head, so you do not have to bother about fighting your tube in your sleep any longer. The DreamWear nasal cushion lies gently under your nose, eradicating the risk of bothering and irritation. DreamWear is a lightweight minimal mask, it has single strap headgear and soft silicone frame that make you forget that you have put a CPAP mask on.
DreamWear with Gel Pillows: DreamWear with Gel pillows has tube connection at the top of head just like the DreamWear CPAP mask. The gel pillows provide greater balance, and they are perfect for active sleepers who mover around restlessly while sleeping.
Swift FX: Swift FX is a true nasal mask. It is tried by many CPAP users. It is available with over the ears headgear and also standard. Users using the coupon code SAVE20 can save up to $20 by buying Swift FX.
Mirage FX: Mirage FX is a lightweight yet a secure mask. It has butterfly forehead support, hence it keeps stay in a place and hardly puts any pressure on the face. The mask opening is whisper quiet and assures you and your partner a good night sleep. The mask is great for sleepers who toss and turn the whole night.
AirFit N20: The AirFit N20 provides a clear field of vision so that you can watch TV or read before you fall asleep. The delicate fabric covered frame of AirFit N20 is flexible and it looks gentle on your skin; the frame includes integrated padding and feels very luxurious. Magnetic and quick-release elbow of AirFit N20 make it easy to put on or take off your mask – even in the dark.
Amara View: The most compact full face mask available today is Amara View. The unique cushion shape provides both nasal and oral pressure while avoiding the bond of the nose. Amara View offers the broadest field of vision among all full face masks. You can wear glasses with this mask on your face before bed to watch TV or read a book. The headgear and tubing of Amara View have quick release tabs so that you can easily take your mask off and put it on without having to readjust every single time.
AirFit F20: AirFit F20 is impeccable for patients who breathe through their mouths or who have very high pressure levels. It is a recommended mask to put on in nights when you have the cold/flu or when your nose is jammed. AirFit F20 also comes in a "for her" version.
AirTouch F20: AirTouch F20 is the softest mask, and it is very first to feature the radical ResMed UltraSoft memory foam cushion. The memory foam cushion of AirTouch F20 mask is designed to deliver a lighter and breathable fit across a range of therapy pressures. You can replace your cushion with an AirTouch cushion if you have an AirFit F20 mask.
Mirage Quattro: Mirage Quattro is an older model of CPAP masks. This mask is excellent for mouth breathers, and it can be used with CPAP and BiPAP (Bilevel Positive Airway Pressure) at any pressure setting. 
Conclusion
We have taken time to do a very good research and deliver to you the 10 best CPAP masks you can find around. This is the best article you can find online on 'the best CPAP masks'. 
Author Bio: 
Jenny is a content writer, and she has experience of 5 years in the healthcare industry. She often creates articles on health. He works for Assignment writing service , where he creates articles about health and fitness.