Best All-Natural Cleanser for Hair|Fermented Rice Water Shampoo
Consumers who eat rice as part of their regular dish understand that it has various benefits. Around half of the earth's population see it as a standard food. If you consider it, you will find that rice is more than just good for you diet. For instance, did you know that fermented rice water shampoo can do wonders for hair too?
Are you finding it hard to imagine? Well, reconsider that thought. Rice water is shown to add manageability and shine to your hair when used as a shampoo. The fact is, fermented rice water shampoo has been used for centuries by Asian women. This is could be why the majority of Asian women possess beautiful and long hair. It's also backed by science too. So, how much do you think it will cost you? The best thing about it is you could create this shampoo by yourself at home. Read on to find out more. Without further ado, let's begin.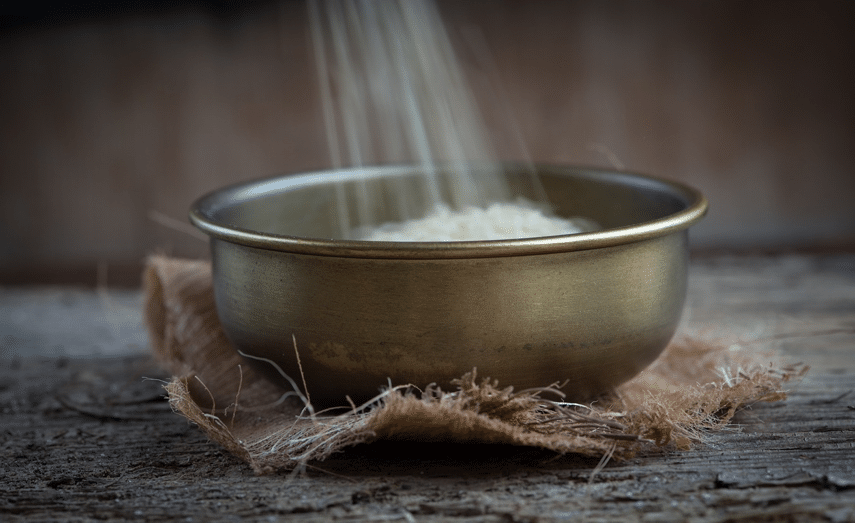 Listed below are the ingredients:
This all-natural shampoo can easily be made. It all lies to knowing the correct ingredients and accurate measurements.
* 1 cup organic rice (whatever kind of rice you have)
* 2 cups of warm water
* 1 chamomile tea (best for blonde)
* 1 cup shikakai tea (great for dark hair)
* 1/4 cup aloe vera juice (thickens hair and helps with hair loss)
* Lavender oil (scent)
* 1 cup liquid castile soap (for cleansing purposes)
Directions
Step 1- Pour the rice into a bowl and rinse it to remove dirt. To ensure that the rice would be cleansed well, you should use only clean (distilled) water.
Step 2- Before covering the bowl, add warm water, rice, and mix. Proportions might not be exact, but that's ok. It would be based on the rice and water amount used. The mixture should soak for about half an hour. Stir to enable vitamins and minerals to penetrate.
Step 3- Strain the water and place the rice in a clean bowl. Water should sit for 24-48 hours or until it ferments or became slightly sour. In general, this duration will depend on how warm the room is. It is quicker if the room is warmer. Once fermented, you should strain it.
Step 4 – Others would prefer to ferment the rice by boil. To boil or not to boil will depend on your specific hair needs. You may prefer to try both ways first to see how your hair reacts. Add castile soap, chamomile/shikakai tea, aloe vera, and drops of lavender oil before use to further improve the benefits and add fragrance.
The alternative approach is making use of cooked rice. For this technique, make sure you increase the quantity of water. Save the additional water that remains when the rice is fully cooked. This will be a more concentrated rice water as compared to when you use uncooked rice. You then need to dilute when you allow it to ferment while it is covered.
Note: The usage of fermented rice water is without any preservatives. With that said, it should be applied as soon as you could. To get its ultimate benefit, it must be consumed within 5 – 6 days.
What Are The Benefits of Using Fermented Rice Water Shampoo?
 In search of good reasons to try it? The fermentation process does help in enhancing the rice water effects on your hair. With the minerals and vitamins, it contains vitamin B, vitamin E, antioxidants, minerals, and contains traces of pitera, cell regeneration is promoted to get vibrant skin.

 Put Fermented Rice Water Shampoo to Good Use
Apply the shampoo to wet hair. Use fingertips to massage to work the shampoo from the scalp to tips of each hair strand. After adding it to the hair let it sit for 5 minutes then thoroughly rinse. To achieve the best result, apply it once each week.
You can alternate or replace your regular shampoo with this cleanser. Its cleansing power can be improved by adding rice flour. Fermented rice water should be used on damp hair.
Note: Noticeable change can be seen after about three weeks of use. You can simply air dry if possible; a blow dryer is not recommended when using this shampoo.
Advantages of Fermented Rice Water Shampoo for Hair
Fermented rice water shampoo has got an abundant amount of benefits to provide, for the hair. These are research confirmed rewards that you could count on.
Promotes Hair Growth
Hair regeneration is encouraged because of the vitamin and amino acids content of rice water. This will help with hair shedding.
Prevent Split Ends
Split ends can be hard to handle. With the high protein content of rice water, you can almost be sure to notice a decrease in split ends. Make sure to soak your split ends longer before rinsing.
Hair Rinse for Conditioning
Alternate your conditioner with rice water. This can improve the texture because it adds volume to your hair. Moreover, it makes the hair resilient, smooth, and healthy.
Roots would be Strengthened
As mentioned earlier on, rice water is full of amino acids. It is responsible for strengthening the hairs roots, adding shine, and making the hair look and feel silky smooth.
Guards Hair from Damage
Fermented rice water shampoo minimizes surface friction. It is also responsible for enhancing hair elasticity. Rice water will make de-tangling and combing hair easier. The result is less hair damage most beneficial to people with long, kinky or curly hair. This special water also contains inositol, a substance that repairs damaged hair. This ingredient remains in the hair despite washing. It will give hair continued protection.
Dandruff Solution
Consistent use of fermented rice water helps clear away dandruff. It can relieve you from always scratching your head.
Forget About Lice
Rice water likewise has several benefits for the skin. It can be applied as moisturizer and ointment to cool off inflamed skin. This tends to leave your skin feeling soft, glowy and smooth.
Rice water likewise has several benefits for the skin. It can be used as moisturizer and ointment to cool off inflamed skin. This tends to leave your skin feeling soft, glowy and smooth.
Conclusion
I would highly suggest trying fermented rice water shampoo. It is absolutely an ideal choice for healthier hair. With the fact that it is safe and natural, it is also inexpensive and easy to make. With all the outstanding effect on hair, it is time to give this alternative shampoo a chance.
In the article "The Ins and Outs of Rice Water for Hair Growth | Is It Worth The Hype? you can find even more information on the benefits of fermented rice water rinse and how the Yao women use it to achieve record-breaking hair growth.