The Best Reasons Why You Must Add Eggs to Your Beauty Routine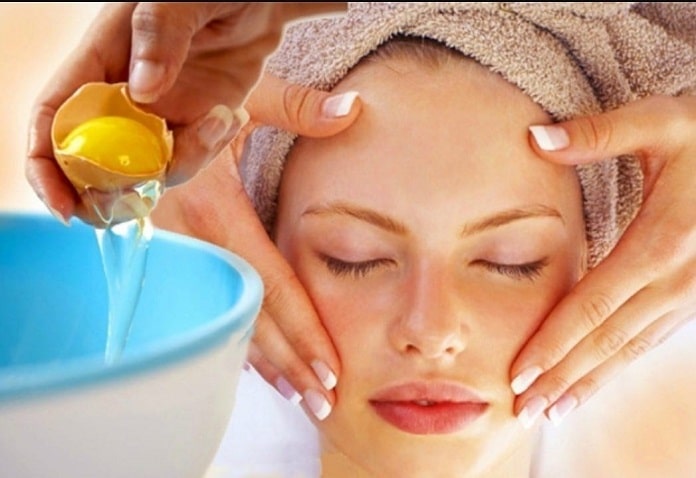 Eggs are rich in proteins and vitamins, making them great for our diet. But did you know that they should also be part of your beauty routine? They can help improve the elasticity of skin, erase blemishes, reduce the wrinkle appearance as well as nourish your hair. So, let's check out some easy ways of how you can add eggs to your beauty routine and thus pamper yourself.
Face Masks
Homemade face masks can definitely make your skin glowing. They are healthier than any other mask you can buy and are cheaper since you can use things that you already have at home. Most face masks contain egg combined with a couple more ingredients that can benefit your skin. Here are some you can try at home.
Anti-Wrinkles Mask: An egg yolk, olive oil, and a banana are the ingredients for this mask. Eggs can tighten and tone your skin, the olive oil moisturizes the skin and the vitamins E, B2, B3 and zinc found in the banana will slow the aging process. All you need to do is to mix these ingredients and apply the mixture on your face. Leave it for 5-10 minutes and wash it off.
To Close Up Pores: A natural remedy to close up pores is to whip up a mixture of egg yolk and olive oil and apply it to clean face. Leave it like that for 5-10 minutes and wash it off after to reveal a hydrated skin.
Hair Treatment
The nutrients found in eggs can also nourish your hair. The b-complex can reduce dandruff and can stimulate hair growth.
Split Ends: An egg yolk hair mask can help you fix the problem with split ends. Simply mix the egg yolk with some olive oil, coconut oil, and honey and apply the mixture on your split ends. Wash it off after a while and see the difference immediately.
Hair Conditioner: Instead of spending money on expensive hair conditioners, you can try to make one by mixing an egg yolk with a half a teaspoon of olive oil. Apply the mixture to your hair and leave it to sit for 15 minutes. Rinse it off and fall in love with your shiny and soft hair.
Nail Treatment
If you have weak and brittle nails, then you definitely need to treat them with some eggs. They can be great for cuticle treatment too. Simply whip up a yolk in a bowl, apply it on your nails and let it sit for 20 minutes before rinsing off. You can even add a honey to this mixture because its anti-inflammatory and anti-fungal properties are really good for your nails.
Eggs can be great for your skin, nails, and hair, so do not hesitate to try some of these masks and treatments. You will love the results and will also save some money by not buying some expensive not so healthy beauty products.