The Educational Foundations of Social Work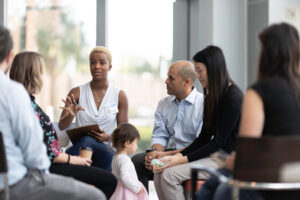 Social work is a field that requires a great deal of dedication. Most jobs require you to complete an extensive degree in social work, which involves human psychology, sociology, and counseling. However, once you earn your Master of Social Work (MSW) from a top school, you can look forward to an impactful career.
It is important to keep in mind that not all programs are the same. For example, some schools offer greater resources to their students than others. Rankings should factor into your school choice. For example, U.S. News and World Report provide school rankings, which include top programs like an online advanced MSW at Florida State University. In short, doing your research ensures you sign up for the right program for you.
The curriculum at these schools differs slightly depending on the type of program in question and the faculty members teaching specific courses at any given time. Nevertheless, most MSW programs operate on similar principles. Here is a look at what you can expect from a Master of Social Work curriculum in general.
How getting a degree can benefit your career
Students with a master's of social work degree have a much better chance of finding jobs than those with a bachelor's degree alone. One of the primary benefits of earning an MSW is that it can open doors for you in multiple industries. For example, many employers in the healthcare industry want to hire talented MSW professionals.
However, companies that provide services to healthcare providers, such as medical transcription or billing, might also be looking to hire qualified individuals. Therefore, you may wish to consider related industries and fields when looking for a career in social work. For example, you can work in the corporate sector or at a local nonprofit, and you can focus on mental health counseling or addiction therapy. In either case, a master's of social work gives you an edge.
Overview of the skills you gain with a social work degree
Social workers generally train to help individuals, families, and groups identify, solve or prevent challenges. As a result, they may work with children, teens, or adults. Social workers can specialize in critical areas, including health, mental health, senior care, addiction, or education. Furthermore, they may choose to specialize in working with specific populations.
For example, they may work with persons with disabilities or those who have experienced abuse. Even within the healthcare sector, social workers can choose to focus on particular areas of health. For example, they may work with people with specific illnesses, such as cancer, or in end-of-life care.
In the process of attending an MSW program, individuals learn vital skills such as research, analysis, and communication. They may also train in active listening to stay calm even when someone is angry or upset. They will also be trained in mediation, counseling, and collaboration.
Other essential skills taught in MSW programs include problem-solving and identifying solutions. Students will also gain the ability to gather relevant information and find accurate answers.
Research and issues in social work
MSW programs train social workers to become fluent in research skills. These skills are vital for investigating and finding solutions to social issues for people. When analyzing an issue or a social problem, social workers must identify the heart of the matter and discover why it has become an issue. For example, they can conduct primary research in a work setting by interviewing people to get firsthand information about a problem. Social workers can also perform secondary research, looking at existing research to determine if their findings are accurate.
The field of social work is one that is constantly evolving, so it's essential to stay up to date on the latest research on social issues, human behavior, and disorders. Social workers should also keep up with the latest developments in their chosen area.
Keeping up to date helps social workers stay on top of trends to find solutions. For example, as a social worker, you may work to find answers to a variety of social issues, including:
Social media and cyberbullying
Because social media is an integral part of modern culture, social workers should know the dangers and benefits of online interactions. Education courses teach you how to provide safe online services and how to deal with cyberbullying.
Discrimination
Discrimination can take many forms, including the unintentional exclusion of certain groups of people. In an MSW program, you will learn how to prevent discrimination. You may also learn how to provide equitable services to people of different races and genders. These programs also teach you how to respond to discrimination in the workplace.
Major courses ─ Advanced theory and methods
There are some standard courses you will encounter in a Master's of Social Work program, although the specific course titles may differ depending on the institution. Most programs will introduce you to the following subject areas:
Introduction to social work: In this course, students learn about social work's historical and cultural context. It includes topics such as social policy and social welfare.
Patient-centered practice: This course teaches you about delivering care to diverse populations. It includes managing a caseload and using assessment tools to determine what care a client needs.
Advanced statistics for social workers: This course teaches you how to use cutting-edge statistical skills. For example, students learn about developing models, analyzing data and creating graphs to understand social issues better.
Advanced research methods: This course teaches you how to conduct research. It includes identifying relevant sources of information and analyzing information effectively.
Social policy and administration: In this course, you focus on the administration and management of social services. You will learn about the social services field's structure and common management strategies.
Public health law and administration: This course focuses on appropriately protecting communities' health. You will learn about best practices in promoting healthy lifestyles and how to respond to infectious diseases.
Human behavior: Human behavior courses teach the biological and psychological elements that influence human behavior. You will learn the various types of behavior and the factors that influence them.
Minor courses ─ Specialties and careers in social work
You may choose different minor courses depending on the program and your interests to help round out your education.
Child and family social work: This course teaches you how to work with families and manage interpersonal relationships. Furthermore, it helps students to identify social issues that families face to help get them out of a crisis.
Community health and healthcare: In an MSW program, this course teaches you how to work with communities. It includes how to assess the health of a community, the services needed and how to provide those services.
Women's studies: This course teaches you about working with women, particularly in the context of sex and gender issues.
Transitions of aging: In an MSW program, this course teaches you how to partner with older adults and how to help adults through end-of-life experiences, such as death and grief.
Mental health: In addition to behavioral topics, this course gives you a deeper understanding of mental health. Moreover, it helps you learn how to positively and proactively respond to issues related to mental health.
Addictions: This course helps students understand supporting people with substance abuse issues. It allows students to learn about identification and treatment options.
Tips for finding the right program
If you're ready to start finding an MSW program, do your research first. Do not focus solely on the school's cost and reputation when conducting your research. Be sure to take the time to review the curriculum, faculty, and resources the school offers. You should also talk to current students.
Many schools have online or campus-based networks. Look for them, connect with current students and see what they think of the school. Of course, you may also do this on social media.
Take the time to understand the costs and financial aid options that are available. For example, you may wish to find out whether the school offers scholarships or financial assistance.
In today's digital world, it is also worthwhile to find out if the school has an online program. This will give you the option to earn your degree without attending classes in person or living near the campus. One option is not necessarily better than the other; what matters is finding something that works for you.
If you have some credits from another school, find out whether the school has an agreement with your preferred university. This could allow you to transfer credits you have already earned from another university. You should also find out whether the school has an alumni network, such as a local chapter. If so, make it a point to join it and interact with others. This allows you to meet other students and can eventually help your career.
Why an online degree makes sense
There are many benefits to earning your master's of social work online. First and foremost, you can pursue your degree without spending time and energy driving to campus and attending classes. Online programs also allow you more flexibility to work at your own pace, which may be more convenient for you and your schedule.
Furthermore, online degree programs allow you to complete your degree at a time that is best for you. Again, an online MSW program offers students flexibility. Another advantage of an online degree is that you can pursue your degree from anywhere. This means that if you have a busy career and travel, you can still obtain a master's degree.
Tips for online education success
Once you have been accepted to an online program, there are a few things to keep in mind for success in learning. First, ensure you are aware of the deadlines for submitting papers and exams and know how to contact the academic support team if you need assistance. A great resource for success is joining a study group with other students. These activities can help you stay on track. Moreover, they provide a supportive community and help you navigate challenges.
In an MSW program, it goes without saying that you want to stay on top of your classwork. Make a habit of studying regularly and staying on top of your assignments. With flexibility comes the need for discipline, so be sure to take it in small steps instead of leaving everything for the last minute. That helps you stay on track and ensures you don't fall behind.
Don't miss the chance to get involved on campus if you live nearby, even if you attend online classes. That helps you meet fellow students and make connections you can keep even after you graduate and feel like a part of the school community.
Finally, don't be afraid to ask for help if you need it. Sometimes, students hit a bump on the road. That's just part of life. If you need assistance, ask for it and take advantage of the resources your school offers.
The bottom line
Social work is an exciting field that impacts people's lives. It allows you to work in various settings, including counseling, research, policy, healthcare, and public services helping individuals and communities with various issues. Depending on your area of focus, you can support people with mental health, substance abuse, domestic violence, or aging.
Many leadership jobs require you to complete an advanced MSW degree in social work. However, in the process, you will deepen your skills in human psychology, sociology, and different cultures. Once you earn your master's in social work, you can look forward to growing your career in this field. Not all programs are the same, so take some time to explore which program works best for you to ensure your educational and career success.