The Best Methods To Succeed In Medical College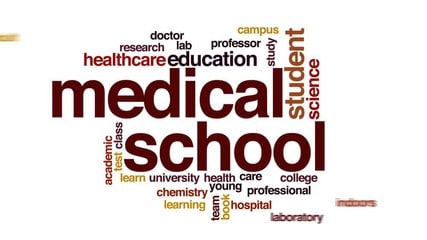 Excelling in University this days as we all know is not that easy.
For instance, Medical school is an intense 6 years of working to obtain all the knowledge and skills needed to be a doctor.
While you will undoubtedly need lots of tips and instructions along the way, here are a few general principles that will help you succeed in your pursuit to becoming a doctor.
 Steps To Be Taken To Excel
 1. Work hard 
In order to get into medical school, you have to possess some over-achiever qualities. Now that you're in, don't let these slide. Others before you have felt so burnt out from a lifetime of achieving that they found it difficult to apply themselves to the study of medicine. Now is the time to really learn it like you mean it

 2. Take care of yourself 

Your productivity truly depends on your well-being as a person. It is important to regularly take time to do things like cook a real meal, exercise, vent to non-medical school friends, read a chapter of a novel, or watch an episode of Scrubs. This only becomes a problem when you always do these things at the expense of studying!
3. Create a schedule
Figure out at the beginning of a course what you need to learn, and schedule yourself specific time to learn it. In my experience, hoping to get everything done is NEVER as effective as making a specific study schedule and sticking to it. It really is a lot easier to motivate yourself to study every day at your convenient time than it is to learn it all in the last few days before an exam. Remember that this is not undergrad – there is a lot to know, and if you don't put in the time, you are not going to learn what you need to know!
4. Work with others
 
Whether it's for regular study time or weekly review, working with classmates can help you focus on what's important, motivate you, and keep your spirits up. Working with other people also gives you a chance to pickup tidbits of information that you really want to know.
5. Don't get discouraged 
After a lifetime of being number one, it can be hard to be surrounded by so many people that are smarter, more hard-working, or more talented than you. First, remember that if you got into medical school, that is evidence that you rock and you deserve to be there. Secondly, remember that there is more to learn in medicine than any one person could ever possibly remember, so don't expect to be an overnight expert in all things human. If you need to, take the night off and focus on what's really important in life, which, trust me, is NOT your grades, or even whether or not you become a doctor. Be satisfied with doing your best, and get back to studying the next day with fresh resolve to learn everything you can in order to become the best doctor you can be!
I HOPE THIS WILL BE A BENEFIT TO MY FELLOW MEDICAL STUDENTS OUT THERE. THANK YOU!