Beneficial Effects Of Taking Fruits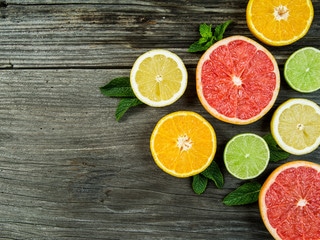 Fruits are nature's wonderful gift to the mankind; indeed, they are life-enhancing medicines packed with vitamins, minerals, anti-oxidants and many phyto-nutrients (Plant derived micronutrients). They are an absolute feast to our sight, not just because of their colour and flavour but for their unique nutrition-profile that help human body free from diseases and keep it healthy!
The nutrients in fruit are vital for health and maintenance of your body.
For example, the potassium in fruit can reduce your risk of heart disease and stroke.
Potassium may also reduce the risk of developing kidney stones and help to decrease bone loss as you age.
 GENERAL BENEFITS OF TAKING FRUITS
1. Fruits provide many essential nutrients that we need more of, including:
      Potassium – Important to help combat high blood pressure, a risk factor for heart disease. May also reduce the risk of developing kidney stones and help to decrease bone loss.
     Dietary fiber – Important to help reduce blood cholesterol levels and may lower risk of heart disease, obesity and diabetes. Also important for proper bowel function.
     Vitamin C – Important for growth and repair of all body tissues and keeps teeth and gums healthy. Provides antioxidant defense against infection and disease.
   Folate (folic acid) – Helps the body form red blood cells and helps reduce the risk of birth defects. 
2. Eating a diet rich in fruit may reduce risk for stroke, other cardiovascular diseases and type-2 diabetes.
3. Fruits are low in calories and fat and are a source of simple sugars, fiber, and vitamins, which are essential for optimizing our health.
4. Fruits provide plenty of soluble dietary fiber, which helps to ward off cholesterol and fats from the body and to help in smooth bowel movements as well as offer relief from constipation ailments. 
5. A fruit containing eating pattern is part of an overall healthy diet and may protect against certain cancers.
Research studies suggest that it is advisable one eat fruits daily. It is recommended to eat at least 2-3 servings of fresh fruits every day.
Include seasonal fruits in the daily diet. Variety of fruits type, color, and flavor should be encouraged to get maximum health benefits. Yellow and orange color fruits are rich sources of a and ß carotenes, zea-xanthin and crypto-xanthin, while blue, black colored like black or blueberries are a good source of poly-phenolic anthocyanin anti-oxidants.
"Health is like money, we never have a true idea of its value until we lose it."  ~Josh Billings.
Keep healthy always!!!