Modern Method Of Malaria Detection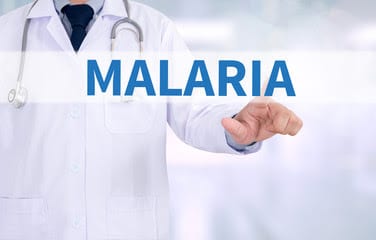 Malaria is a life-threatening disease caused by plasmodium parasites that are transmitted to people through the bites of an infected female anopheles mosquito also called "malaria vectors". There are five parasite species that cause malaria in humans, and of these five, Plasmodium falciparum and Plasmodium vivax pose the greatest threat.
P. falciparum is the most prevalent on the African continent. It is responsible for most malaria-related deaths globally. One of the reasons for this is that it is capable of passing through the blood brain barrier thereby causing cerebral malaria. The remaining species are not typically as life threatening as P. falciparum. The fifth species Plasmodium knowlesi – a species that infects primates found in Southeast Asia – has led to human malaria (zoonotic malaria), but the exact mode of transmission remains unclear.
3.2 billion people (almost half of the world's population) are at risk of getting infected with this deadly infection. Sub-Saharan Africa region carries an extremely high share of the malaria burden. In 2015, the region was home to 88% of malaria cases and 91% of malaria deaths.

Increased efforts are dramatically reducing the malaria burden in many places. An estimated 6.2 million deaths have been averted globally since 2001. Early diagnosis and treatment of malaria reduces the disease and prevents death. The best available treatment for malaria, especially P. falciparum is artemisinin based combination therapy (ACT).
New and improved diagnostics are essential for the effective control of malaria. Currently, the most reliable technique for diagnosing malaria is relying on highly skilled technicians to use microscopes to analyse blood smears. Such microscopic analysis is time consuming and not easily available.
However, Malaria Rapid Diagnostic Tests (RDTs) have been designed for malaria endemic areas beyond the reach of good-quality microscopy. They help in detecting the evidence of malaria parasites in human blood. This is a more welcome idea because this test can be performed very easily at home. It is more like a first aid since it is not a treatment.
Photo credit : www.cdc.gov
WHO recommends prompt parasite-based diagnosis in all patients suspected of malaria. So in homes where self medication is an order of the day, this is your chance of testing whether the patient is truly infected with malaria before going into any form of medication. Still, I do not advise self medication being that there are different forms of malaria and none should be treated in place of another. Beware, wrong medication is dangerous.
The RDT kits are sold in authorised pharmacies near you. Please do not buy from roadside vendors. These kits are highly sensitive to atmospheric conditions. You don't have to wait till you need it. GRAB YOURS NOW!
For more information on this post, you can contact me and tell me your opinions/enquiries by using the comment box below. I would reply as soon as possible.
I hope this has been helpful in one way or the other.