Is Fat Transfer Breast Augmentation Worth the Cost ?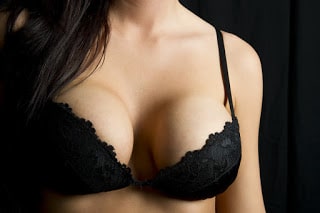 Getting breasts transformed to the way you desire through surgical means is by far the most reliable way. Not only reliable, it is one of the most demanded plastic around the world. But now, there's even a better way of getting breasts look fuller. Fat transfer breast augmentation is getting the fame yet it's been around the corner for a while.
Fat transfer breast augmentation has gained popularity as it eliminates the need of implants and rather relies on the recycled fat. The excess fat from either part of the body is deposited in the breasts for increasing their size. It does sound as an ideal job for distributing the fat from other places as lower abdomen areas to breast, to even out the posture.
But is the fame supporting the right innovation? What kind of results are we expecting from a fat depositing procedure? Is the treatment safe and what risks are involved? We are answering all these questions and more about fat transfer breast augmentation, since we visited
Crispin Plastic Surgery Center in Atlanta
.
It is here where you would see a queue of women, waiting to meet the smiling and expert plastic surgeons to get their wishes granted. If you want anything done from the line of breast treatments, do come and consult with the surgeons here at Crispin, for now let us tell you all about Fat Transfer Breast Augmentation.
Fat Transfer Breast Augmentation
Fat transfer breast augmentation
is a process of transferring the fat from other parts of the body to the breasts. Patients' achieve the result of two processes in a single attempt, liposuction and bigger breasts. It's a process suitable for women who want natural looking breasts without the risks of implant rupturing and leaks.
The Benefits of fat Transfer Breast Augmentation
Just like other breast augmentation processes, fat transfer breast augmentation has to match your body to make you an ideal candidate for fat transfer. It has several benefits such as, it corrects defects of breasts, and for anyone with lumpectomy done in advance fat transfer will provide even better results. Women who want a subtle look without scars and lost nipple sensation or any foreign material, can get this procedure done.
The Downside of Fat Transfer Breast Augmentation
Fat transfer has been widely considered as a safe process, yet there are various questions raised for the potential risks linked between fat injections and cancer links. We do understand that a large amount of fat does not retain after the procedure, and if somehow a larger volume of fat is transferred, chances will be greater for lumpiness of breasts and necrosis-therefore the final results are not predictable.
Your surgeon will decide if you are a suitable candidate for fat transfer as the amount of fat required for this procedure is not available, the results therefore are less than expectation. The other downside is the temporary nature of results.
Results of Fat Transfer Breast Augmentation
Fat transfer breast augmentation will provide visible results, however it is not the right procedure for dramatic results. Unlike breast implants, fat gets reabsorbed into the body and the breasts decrease in size. The worse can be an uneven appearance of the breasts. Any treatment you choose for yourself should be carried out at a reputable place under certified expert surgeons to ensure safety and maximum output.