Reasons For Using Face Scrubs By Men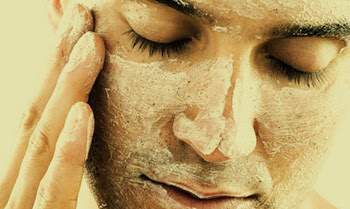 What is Face Scrub?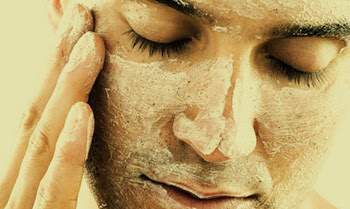 Face Scrub is an exfoliator that has been designed for exfoliation of the skin, and it is the most commonly used item for treating face skin. As you know that your face's skin is a delicate layer, and you should take care of your face because it faces a lot of damage. It is important that you should proper care of your skin because it is tough to cure heavily damaged skin.
Face scrubs helps in removing dead cells from your skin, and this process is known as exfoliation. It is important for all the men as most of them hardly care for their skin making them prone to get damaged by wear and tear. By using a face scrub, you can get guarantee yourself that you will have a smooth and healthy skin. However, the top skin layer of men is very thick but still those skins get damaged, but face scrubs can help in repairing those damages proving a proper skin tone.
When you go out, your skin gets faces lot of dirt and pollution which degrades the health of the skin, so it is your duty to repair these damages by using face scrubs. It will lower the acne problem and revitalizes your skin thus helping you to look fresh and enjoy a healthy skin. It is important that every man should clean up their skin pores on a daily basis . Otherwise, it will make it will lead to serious skin problem.
Why Should Men Use Face Scrub?
For most men looking good is a major factor but only small percentage of man take care of their face. You might be using face washes for removing dirt, but it is not the best skincare process. Face scrub is the most convenient way to remove all the impurities from your skin and to make it look fresh and healthy. Following points will depict some reasons for using face scrub:
Helps in cleaning Grime and dirt –
Your face faces a lot of damages whenever you go out of your house for work. Even if you go to your gym, sweats can do some damage to your face skin. So it is important you should scrub your skin for a proper wash. Most of the people go for a normal face wash with gels, but it is not a proper way as it removes dirt from the outer part. Only exfoliators can help you with good cleansing as they clean deep pores of the skin.
Clear Skin –
It is crucial for you to have clear skin devoid of any kind spot and for this, you need to use proper face scrubs for removing all the impurities from the pores. Sebum which is oil that appears on skin layer and it causes a spot on your skin. It is not easy to remove congested pores by occasional applying face scrubs. You should use face scrub almost on a daily basis if you are having severe spots as it will control the growth of sebum on your skin.
Enhances the shaving process –
While shaving, you might have faced problem while gliding your razor as dead cell gathers up in the razor. This problem can be solved if you start using face scrub before shaving because it will all the dead cells providing you a smooth surface for cleaning your facial hair. Face scrub also helps in removing strong beard hairs and malicious ingrown hairs which cause cluttering during shaving. So if you want to enjoy a smooth shave without causing damage to your skin, you should exfoliate first.
Hydrated Skin –
Many men suffer from dry skin which occurs due to different health problems. If you have dry skin, you might have noticed that flakey skin on your face which worsens the smoothness of your skin. It cannot be controlled through face wash although moisturizer acts as an instant cure. However, this cure doesn't last for long, and the flakey skin will again appear. So using exfoliators you can control this phenomenon as it removes the top layer of dry skin and provides you a smooth and glowing skin.
Reduces Skin Aging Process –
The skin repairing process slows down its process when a man crosses the age barrier of thirty. Previously skin used the repair themselves after every thirty days but with age, the interval of regeneration increases. But this deficiency can be adjusted only if you start using face scrub which helps in repairing skin cells. It will provide you a fresh skin thus preventing from getting affected by skin aging phenomenon.
Name of Some Natural Face Scrub
Nowadays, exfoliating products are mainly made up of various chemicals which might leave side effects on your skin. So it is recommended that you should always opt for natural face scrubs that would provide you cent percent benefit. These exfoliators are:
· Sugar –
The glycolic acid in sugar is the main ingredient for exfoliation process, and it brings down the proteins that store dead cells in your skin. You should mix sugar crystals with olive oil for scrubbing your skin.
· Baking Soda –
This is a refreshing face scrub, and you can apply them directly to your skin without adding another ingredient. The sodium bicarbonate helps in cleaning clotted pores in your skin.
· Sea Salt –
Minerals in Sea salt also helps in enhancing the cell growth of your skin thus holding down the moisture of your skin. You can mix sea salt with any kind of message oil and use them directly on your face.
· Honey –
Honey is known for its hydrating power and also kills any kind of skin infection. You can use them along with other natural exfoliants to enhance the face scrubbing process.
Author Bio:
Santanu Majumdar is a part-time blogger and currently blogs at healthresource4u.com . He is also a health and fitness lover who loves to share his ideas on health, fitness and beauty. You can check him out on Facebook