Things to Look For In A Good Denture Clinic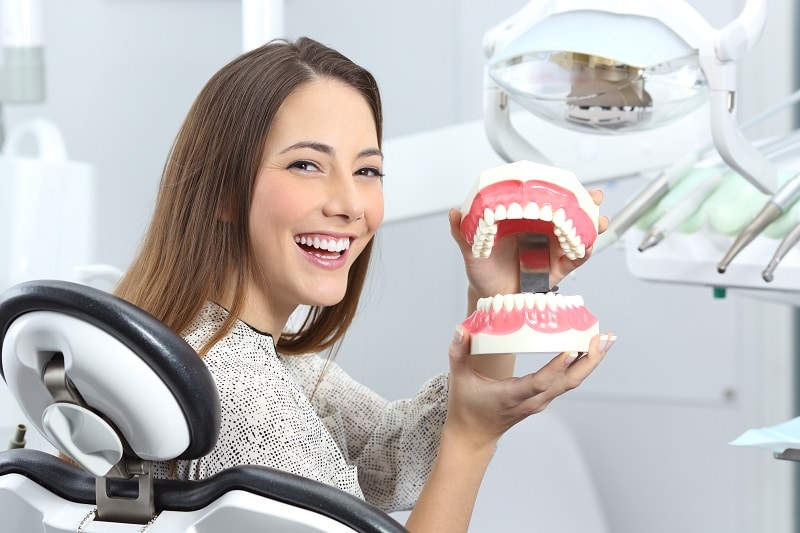 A denture is a term used to denote any artificial replacement, wholly or partly done on the teeth. It is a type of dental prosthesis that is done on one or both the upper and lower jaws. Dentures provide an aesthetic and appealing method of replacing a few missing teeth. When it comes to dealing with teeth, it is always advisable to consult the best experts. Denture clinics have become quite popular and there is at least one such clinic in every nook and corner, nowadays. So how do you pick out the best clinic among these? What makes a denture clinic worthy of your attention? Read on to find out.
Choosing a good denture clinic
Selecting a good denture clinic is based on a few major factors. These factors are as the following:
Experience of doctors: Do not opt for a clinic with general doctors when it comes to dental issues. Choose a clinic which has denture specialists and someone who practices this as a part of their daily routine. Prefer experts like Prosthodontists, with at least three years of training in this field. The more experienced they are, the better they will be equipped to handle your problems and to ease the pain.
Location of the clinic: The entire procedure of dentures may take several sittings. It is not a type of treatment where you can go in with a single appointment and complete all the things in one go. In case, the location of your clinic is far away, follow-ups may become difficult to follow. So, choose a clinic nearer to your residence so that you do not miss any appointments.
Cost of clinic treatments: Most clinics have well-defined costs for standard procedures. Sometimes, these costs may vary as per the individual needs. But, the average price for a specific procedure in a particular clinic often remains the same. It is wise to go compare the rate card of all the clinics nearby. But, never make an attempt to cut down on the costs on issues related to health. Cheap dentures clinic may not be durable and may need frequent replacing. They may also cause discomfort and related side-effects if they do not fit in properly. So, it is okay to check for a lower pricing, but, at the same time, it should not affect the quality of the product filling used or hamper the standard of the treatment procedures initiated.
Reviews: This may seem an old school method. But, most of the times, it works. Once you identify a good clinic, search for it online and read the reviews. Or ask for opinions about the clinic from other patients. Patient's satisfaction is the best measure to evaluate how good or average is the clinic.
When do you change your clinic?
Before making an appointment, always make sure that the above-mentioned characteristics match the services and facilities available in your clinic. However, you can never be sure about a clinic until the time you try it out yourself. After a few sittings, if you face any of the following issues, then it is probably an indication to change your clinic to a better one.
Misfits: If the denture gives you a tough time and keeps falling out of its position, then it is, probably, because it was never your perfect fit, to begin with. In such a case, your gums may inflamed resulting in severe pain.
Prolonged pain: A slight pain is always present during the initial days before you finally get adapted to it. But if the pain prolongs, then something is not right.