Wrinkles it is better to prevent or to treat?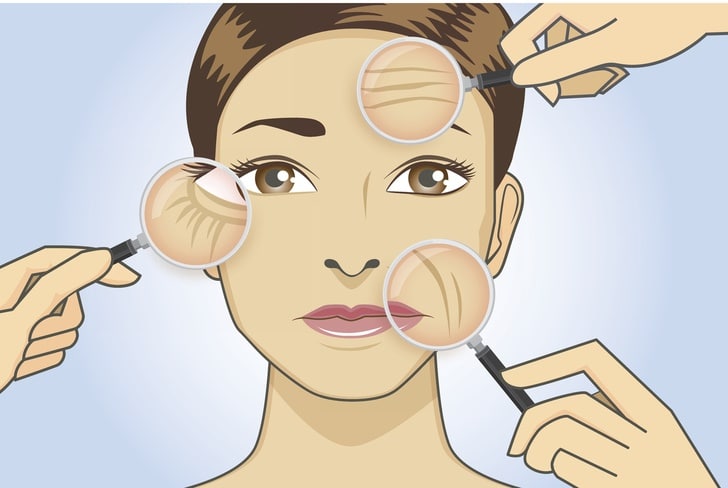 It is undoubtedly one of the aesthetic problems that mostly concerns women, although of course men have already begun to recognize it, and although the years do not come alone.
What are they?
Wrinkles are the visible sign of how we have taken care of our skin during our life, to be able to delay its appearance and have a smoother and younger facial appearance we must take care of it since we are too young to avoid the signs that in the long term will appear even without wanting it.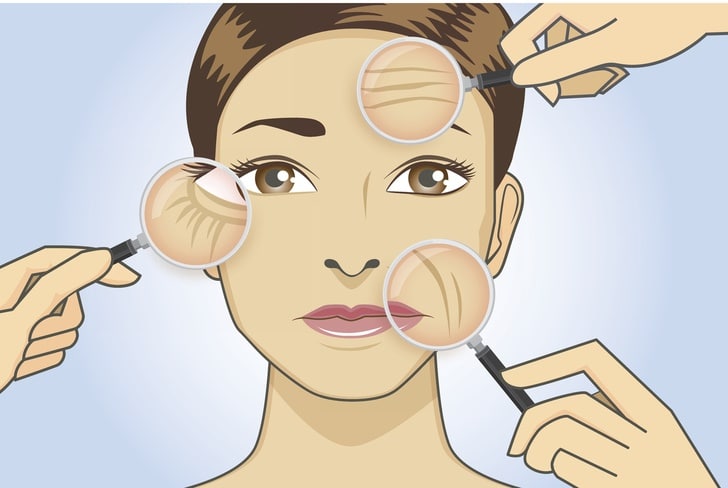 Tips to avoid wrinkles
There are currently many aesthetic techniques of facial rejuvenation, all kinds of anti-wrinkle creams, serumsetc., but, the best technique is the proper care of the skin in every aspect, here I list some tips that can be helpful:
1.Hydration and feeding:
The human body is composed of 75% of water at birth and about 65% in adulthood. Approximately 65% ​​of said water is inside the cells and the rest circulates in the blood and bathes the tissues. Even more important external application of moisturizers is to stay hydrated, it has been recommended to drink at least 2 liters each day of water, a well-hydrated skin helps to eliminate a lot of toxins. In addition, a nutrient-rich diet, varied with all food groups, greatly improves health and, of course, is reflected in the elasticity and beauty of the skin.
2.Solar protection:
Ultraviolet (UV) rays contribute to the acceleration of the cutaneous aging process due to the free radicals that trigger multiple changes and, therefore, the appearance of wrinkles; This also includes tanning chambers. For this it is very important to protect our skin from the sun by using sunscreen every day and if you want to show off a good tan you get on the market multiple products of good quality without damaging the skin so much.
No smoking:
Stop smoking please! cigarette it´s not only the cause of many diseases, including cancer, coronary disease, COPD, alsofor your skin it's notso good because of its vasoconstrictor effect decreases circulation in the skin.
Routine of skin care:
For take care of your skin it´s necessary to keep it clean, protected, from time to time do not use makeups to avoid clogging of pores, at least once in a week, after cleaning it is important a tonic to prepare the skin and then a firming, nourishing cream that preferably should be used twice a day, always with the daily routine.Remember that all these types of products are used depending on the type of skin, and it is ideal not to forget the neck and in the region around the eyes perform massage with the fingertips soft touches to penetrate nutrients especially collagen and elastin that are The main components of this cream in view of the needs of the skin., it is very important to remember that you should never go to bed with makeup, and try to sleep lay down your back, it is difficult but it'sjust a recommendation.
Currently there are multiple creams that promise to improve the appearance of a mature skin, within the latest trends are the creams with Resveratrol that activate multiple substances of skin molecules with a visual effect anti wrinkling.
It is important to choose the anti-signal treatment that guarantees immediate and long-term resultsfor each phase of life; since the care of a young skin compared with a mature skin is not the same.
What does a 30-year-old skin need?
This skin need to reduce the expression lines, softens signs of fatigue while recovering energy and moisture skin.
And at 45 years old?
Is needed to reduce wrinkles, recover de firmness and luminosity of the skin and intensely moisture.
Densification and revitalization at 60
It takes even more power to reduce wrinkles, restore skin volume, revitalize and deeply hydrate it.
At 70s defense and restauration
At this age, the skin requires greater defense and restoration to further reduce wrinkles, protect the skin and moisturize it by nourishing it deeply.
But there is something more important than have or not wrinkles, we can´t assume that wrinkles are signs of old age or lack of beauty, the woman herself is beautiful regardless of their physical characteristics or appearance, sometimes the beauty of an older woman is admired due to the maturity and security they project, others people could say that every wrinkle, every sign is the experience, it is every experience that every woman or man has in his life. Some collect scars, other wrinkles, each with their own tastes; It is so respectable who preserves their wrinkles as those who will do what is possible to avoid they appear… which group do you belong to? Image source: https://bestphotos.net/galleries/