What Factors to Consider While Choosing Optometrist Specialist?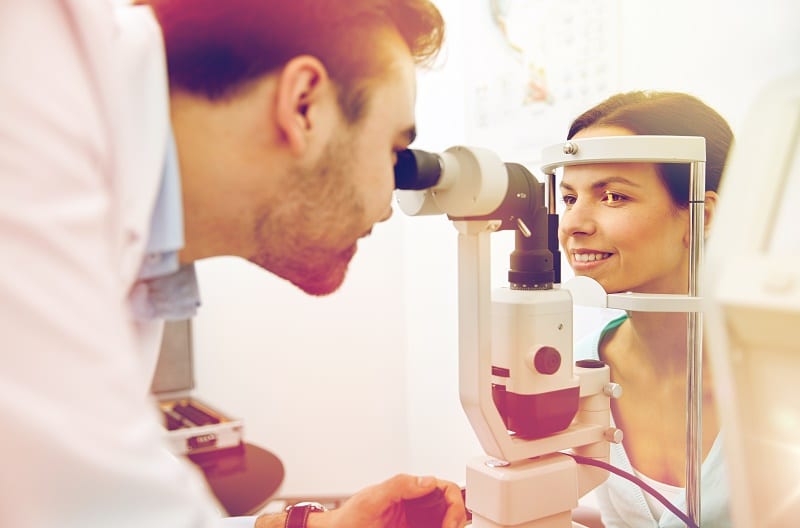 Selecting a reliable optometrist is as important as any other health physician. Since, your eyes play an essential role in day-to-day activities and you should never overlook them. If any problem arises then you must fix an appointment with a qualified optometrist immediately.
However, the question still remains to be the same: how exactly can you find a potential eye specialist, and how beneficial their services can be for the health and comfort of your eye. In this regard, you can search some optometrists online and choose the best one for your health. But before consulting with any optometrist, you should check their license, certificates and experience level.
Know The Importance of An Optometrist 
An optometrist or eye doctor is the one who has acquired a professional degree in Doctor of Optometry (OD). They are capable of examining health and vision problems associated with the eyes and even improve your eye sights by prescribing contact lenses and eyeglasses. There are certain optometrist specialists who even offer vision therapy and they can provide you proper solutions for your low vision. Apart from this, if a surgery has been performed by the ophthalmologist then you need to take care of your eyes after operation, and you maintain their guidelines for next few months.
How would you choose the best optometrists?
Determining which optometrist will be the best for eye is a critical step. This is because the final outcome of the treatment that you receive will be based on the doctor that you choose. Thus, when confused with multiple options or are not sure which one would be the right choice, and in this case, you can consider the below five points to choose the best optometrists:
Reputation: The reputation of the optometrist specialist can be a major deciding factor. Because at the end of the day, you will never want to count on someone who has been given negative reviews or testimonials by their previous patients. So always choose some optometrists that have good reputation in the market and check their customer reviews to know about their previous works.
Flexibility: Most of the people have a hectic schedule where managing time can be a tricky task. Competent professionals understand this very well and provide flexible visiting hours, so that you can go for an appointment at your own convenience. In case urgent needs, certain optometrist specialist even offer emergency care services too.
Range of Service: The eye specialist that you choose should be able to provide a comprehensive range of services including but not limited to eye disease management, eye exams, eyewear, contact lenses, eye emergencies, children's vision care, treatment of allergic, dry or swollen eyes and Lasik consultations.
Insurance: Do you have a medical insurance that covers the services of optometrist specialist? Then, before choosing a clinic or physician check whether they support the insurance terms or not. In most of the cases, you will be able to find a list of hospitals, clinics or other healthcare centers that feature optometrist under the insurance coverage. So they can easily assist you to claim your insurance and save your cost.
Communication Style: Feeling comfortable with the optometrist is of equal importance. As a matter of fact, you will never want to get yourself treated from a specialist who is not able to come up with the information that you are looking for. Therefore, after considering the four pointers, discuss your issues with the potential optometrist and see whether they turn out to be a good match or not.
If you are still not sure or there is something that is bothering you then relax, take your time, search again using the factors mentioned above, and then ultimately choose the optometrist specialist that meets the requirements that you have.