10 Proven Ways to Cut Cost on Your Medical Expenses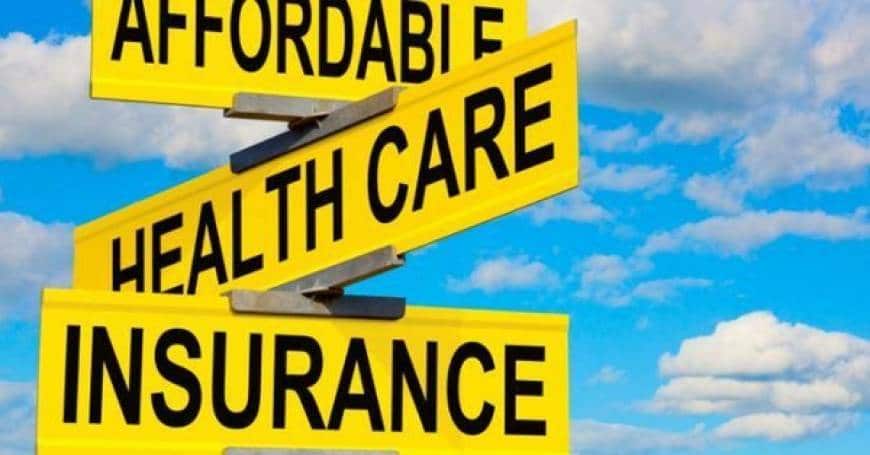 If you are like many people, you might struggle to cover your medical expenses. Even if you have health insurance coverage, paying for deductibles, co-payments and other things that your insurance company doesn't cover can be hard. If you don't have health insurance, then covering your healthcare expenses can be even more difficult. Luckily, it is possible to reduce the cost of your medical expenses by following these 10 tips.
Make the Most of Each Medical Visit
First of all, when you do go to the doctor, make sure that you make the most out of each and every medical visit. Since you probably have to pay each time that you go to the doctor, whether you're paying out-of-pocket or paying a co-payment, try to bring up all of your medical concerns at one appointment rather than setting separate appointments. Writing down a list of things that you want to talk to your doctor about before your appointment can help you avoid forgetting anything.
Ask for Medication Samples
If you are only going to be taking medication for a short period of time or if you aren't sure of whether or not a certain medication is going to work, you may not want to spend a lot of money on that medication. In situations like these, you can ask for medication samples from your doctor, which are sometimes available for free.
Opt for Generics
You don't have to opt for name brand medication. Instead, when possible, try asking for generic medication. As a consumer, you should know that there is no difference between name brand and generic medication, other than the name and the price. FDA-approved generic medication must work in the same way and be taken in the same dosage and way as approved name brand medication. This is a major way to save money on your medication.
Use Free or Reduced Cost Clinics
Depending on where you live, there may be free or reduced-cost clinics available for you. Some clinics operate on a sliding scale and will charge you for your medical care based off of your income and ability to pay. In some areas, clinics are available where you can get a check-up or get a flu shot for a low cost or no cost at all. Your options will vary based on where you live, so consider doing your research online or contacting your local health department to find out about free or reduced-cost options.
Look for Drug Coupons
Just as you might use coupons to save money on groceries or the other items that you buy, you can also look for RX coupons to help you save money on your medication. You can often find these coupons online. They can sometimes also be found in pamphlets at your doctor's office or the pharmacy.
Negotiate Prices with Healthcare Providers
Don't assume that the original prices that you are given for healthcare are the prices that you have to pay. In many cases, there is room for negotiation, and it never hurts to ask your healthcare providers if there are options for reducing your cost. For example, some doctor's offices and other places for healthcare offer a discount if you pay in cash. If you're going to be paying out-of-pocket for your healthcare anyway, it's not a bad idea to ask for a cash discount. If there is a procedure that you need done that you can't afford, ask if there is a way that the cost can be brought down. There might be more leeway for negotiation than you think.
Take Good Care of Yourself
Taking good care of yourself is one of the main things that you can do to reduce your medical expenses. For example, maintaining a healthy weight, consuming a healthy diet and getting plenty of exercise can help you maintain better overall health. This is good for your health and can save you money on healthcare at the same time. If it's dental care costs that you are having trouble with, it's important to realize that brushing and flossing your teeth regularly can make a big difference in overall oral health and your dental care costs.
Check Your Local Warehouse Store
If you are a member of a local warehouse store, you might find that your favorite warehouse store can help you save money on your medical expenses. Many of them offer over-the-counter medication for a fraction of the cost of what it would be at a pharmacy or mass market retail store. Some warehouse stores even have in-house pharmacies that offer lower rates. You may get other benefits from your local warehouse store, such as reduced rates on hearing aids or diabetes testing supplies.
Check Your Medical Bills Over Carefully
If you don't usually check over your medical bills, then you could be paying more than you have to pay. Mistakes can be made in the billing department at your doctor's office or hospital, and these mistakes can cost you a lot of money. Take the time to look over all of your medical bills, and don't hesitate to ask if you are confused about any of the billing codes that are used or if anything looks wrong. Catching even one mistake on a medical bill can save you a substantial amount of money.
Establish a Health Savings Account
If you don't have a health savings account, it might be time to set one up. You can deposit money into the account throughout the year without having to pay taxes on that money, so it is a good way to make your paycheck stretch a little further toward your medical expenses. Plus, it'll help you build up a savings account of cash so that you will have some money to put toward your healthcare needs later on.
It's no secret that medical expenses can get expensive. By following the 10 tips above, though, you can reduce your medical costs while still taking good care of yourself.