The Air Inside Your Car is More Harmful to Your Child – Know How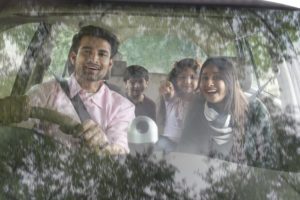 Air pollution is a rising concern for people in the Indian subcontinent. A recent study published by IQAir reported that 13 out of 15 of the world's most polluted cities are in India. With such worrying statistics, it's natural to have health concerns.
The declining quality of air is raising concerns and is affecting millions of people breathing in an apparent gas chamber. Even though air pollution is extremely bad for the health of everyone – children are the ones who are most affected. The extent is so much that 2.2 million or 50% of all children in Delhi have irreversible lung damage due to air pollution.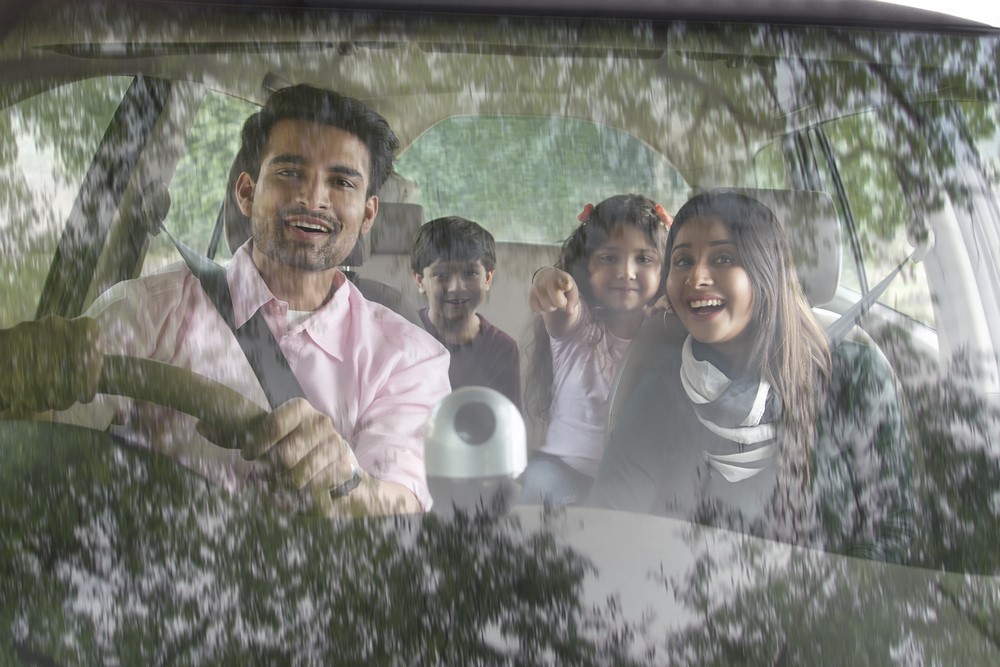 If these numbers are heart-wrenching, you would be shocked to know how harmful air pollution is in your car and what it does to your children on a daily basis. A car air purifier in India is a necessity, and you will know why!
What's in Your Car?
Air pollution outside is a menace and a cause of concern. If your child travels with you in the car often, either to school or tuitions, they are getting exposed to air pollution in worse ways.
That's not all – the air pollution inside the car is nine to twelve times higher than it is outside as told by UK professor Stephen Hughes.
Why are Pollution Levels Higher Inside?
Our cars take in emissions from the surrounding vehicles and recirculate the pollutants inside the car cabin. According to numerous studies, the maximum pollutants that enter cars are from the vehicles that are just ahead of the said car. Since cars are not made to be airtight, pollutants can enter the car cabin through various openings including the air vents.
Toxic Particles in Your Car's Cabin
Outdoor air when gets trapped inside the car's cabin is a toxic cocktail to breathe. Inside the cabin of the car, there's PM 2.5, PM 10, Carbon Monoxide (CO), Sulphur Dioxide (SO2), Ozone (O3), Nitrogen Dioxide (NO2), Formaldehyde, Benzo, Benzene, Toluene, Xylene, and VOCs. There is also tobacco smoke and other harmful smells that are dangerous for your children.
How Does Air Pollution Affect Your Children?
The pollutants get trapped and make it worse inside the car than it is outside. Even shut windows do not work against the pollutants because cars are not airtight for obvious reasons.
These air pollutants are known to stunt the lung growth in children which leads to respiratory conditions such as asthma. The deteriorating air quality is also the reason for irreversible lung damage.
Children are more sensitive and vulnerable than adults. They are at an elevated risk of facing the adversities of pollution.
Air pollution reduces the ability of children to concentrate and slows their reaction time
High levels of air pollution lead to increased DNA damage
Damaged cells in the respiratory system, including fast ageing of the lungs
Loss of lung capacity, decreased lung function and asthma
Reduced immunity
However, that is not all. Sure, children are at elevated risk; however, unborn children and pregnant women are even at a much-elevated risk.
Exposure to air pollution leads to low-birth weight and premature birth
Babies in the womb can be exposed to air pollution which can alter their lung development
What Should You Do?
In such a state of emergency, the best thing to do is buy a car air purifier in India. The utmost importance of a car air purifier is rarely talked about because of the casual approach. However, a car air purifier in India is a device that can save your child from irreversible damage and assist in healthy growth.
Buy only the best car air purifiers in India such as the IQAir Atem Car. It is the most superior car air purifier with the patented HyperHEPA air filter that removes 99% particles and ultra-fine particles too. IQAir car air purifiers in India are only available through BreatheEasy – the official and exclusive partner of IQAir.
Air pollution does require immediate action on a macro level; however, we all can invest in our and family's health by buying a car air purifier. Provide fresh air for your child; it's their right!