Best Protein Bars for Women 2023 [The Complete Guide]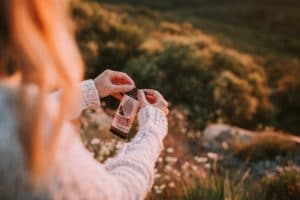 We all know that there are some hormonal differences between men and women. But to say that women need less protein than men would be utterly fallacious. Your need for protein supplementation is based on the kind of activities you do on a daily basis. Are you a woman who just goes to your office or workplace, comes back home and that your entire day? Or you go to the gym, go hiking on weekends, etc.
If you are one of the later ones, you definitely need a lot of protein supplementation as the home-cooked food will not be able to suffice your protein requirements. Secondly, something like a protein bar is easy to carry and you don't need to mix it with a solvent. Adding a protein bar or two to your diet will do a world of good for your body. Besides, a protein bar has absolutely no harmful or irreversible effects.
Here are the 5 best protein bars for women in 2023
ZonePerfect is a protein bar formulated for women who love tasty and savory food. Maybe you are a student or a working woman who does have time to prepare home-cooked meals. ZonePerfect bars have all the nutrients you will need to make the most of your day. Just carry a couple of them in your bag and use it as an afternoon pick-me-up or an evening snack. You don't have to waste your money on cafeteria food which is generally no that healthy.
The thing that makes ZonePerfect so healthy and one of the best protein bars for women is that it has nothing artificial added and is made from high-fiber nutritious ingredients.  Once you have this low-fat and high protein(11 grams) in the morning, you won't feel hungry till afternoon. Make sure that you don't have any nut allergies before you buy this bar because it has almonds in it.
2. Quest protein bar for women
Now women can feed their food cravings with this nutritious protein bar by Quest. In a single bar, it contains 21 grams of protein, 1 gram sugar and 14 grams of dietary fiber. Are you one of those women who begin to feel tired as the day progresses? Well, there could be plenty of causes behind it but one starvation is one of the common reasons.  
Moreover, it has a total of 9 amino acids derived from dairy-based proteins. And the other ingredients like chocolate chip, white chocolate chunk, and cookie crumble is made in house and no bought from other companies. You can still have these bars even if you are on a restricted carb diet like the ketogenic diet. A single bar has only 4 grams of carbohydrate so you don't have to worry about your keto diet regimen getting affected by it.
No products found.
PowerBar is another protein bar for women that ticks all the protein bar quality boxes. It is soft, chewy, crunchy and hard. This is the right protein bar for you if you are looking for something that can prevent you from getting hungry for a long time. For instance, once you have a PowerBar in the morning, you go to the gym and then straight to work without having to worry about breakfast.
However, this might not be the right protein bar for you if you are sensitive to sugar alcohols like maltitol syrup. Sugar alcohols are present in almost all the protein supplement and it is quite rare to find a person who is allergic to it. I am sharing it here because there is no warning in the pack. But you will be pleased to know that it does not have harmful artificial sweeteners like sucralose, stevia, or HFCS.
A single Zing protein bar is 50 grams and it contains 10 grams of protein, 10 grams of dietary fiber and 7 grams of sugar. The amount of sugar can a bit more in this bar but it is what makes it taste amazing. This bar is formulated by keeping those women in mind who dislike protein bars because of allergies or it's after taste. Zing has many delicious flavors like hazelnut, mocha, and mint that you will fall in love with. 
Keep in mind that the ingredients used in this bar are organic and are to be consumed at their normal temperature. So don't bite into a bar right after taking it out of the refrigerator. Keep it for 5-10 minutes and then enjoy its scrumptious taste. They are also not that expensive if you buy a pack of 12 online. Moreover, with tasty Zing bars at your disposal, there is no reason to cut your protein intake anymore. Have a couple of them daily and watch your belly fat melted away with ease.
Everyone knows Gatorade for their refreshing energy drinks but their protein bars are also equally good for the body. A single bar(58 grams) contains 20 grams of protein, 9 grams of total sugar, 1 gram of dietary fiber and traces of minerals. Although the sugar quantity is high, the protein content and the added minerals do a great job of keeping you fit and healthy. Moreover, there is no artificial flavor and added color. Every ingredient in this bar is natural.
The protein is mostly derived from whey, milk, and almonds. What makes Gatorade protein bar one of the best for women is that it provides the same amount of protein as that of other bars but has less overall calories. Moreover, they are really chewy and savory which makes them good for curbing hunger and suppressing the need for junk food. Lastly, the bar is so firm and stable that it can be kept anywhere or carried to harsh environments without any issue.
Conclusion
Protein is essential in attaining any goal like weight loss, finish a marathon or just workout every day to stay fit and healthy. It's a well-documented fact that protein supplements to help men become stronger and leaner. Hence, we see men giving a lot of emphasis on protein. But if you are a woman who puts an equal amount of effort in training, you will need more protein as well.
Also Read- Best Protein Bars for Men in 2023 [The Complete Guide]