Best Treatment Methods for Children with Autism – In 2023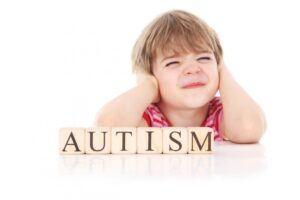 Children with autism have to go through many growing pains that most children don't have to face. If your child has been diagnosed with autism, you've likely looked into some of the treatment options that are available but aren't sure what's best. There is no treatment that will cure autism, but various treatment methods can help children manage some of the symptoms that autism can cause. From figuring out how best to communicate with those around them to fighting down emotional outbursts and the special interests that come with the territory: it's not a journey any child should have to go through without the right tools to help them.
Finding the right treatment method can sometimes be difficult, but there are many effective options that parents can look into for their children. Families can work with their children to create plans that suit them; here are some of the top options!
Behavioral Management Therapy
One thing you can try is applied behavior analysis therapy, which you can learn more about at missionautismclinics.com.This behavioral management therapy aims to manage the most distressing symptoms for the child. Even if at home, a child with autism is allowed to live free of judgment or the major stressors of the world, eventually, they'll get to wander amongst the rest of the world. This can help children work on developing social and communication skills and learn how to complete everyday tasks. Behavioral management therapy ensures that children with autism can confidently take that step, ready to take on the world ahead of them with their symptoms well controlled at least most of the time.
Early Intervention
Early intervention treatment heavily depends on the child getting a diagnosis earlier than many do. Most commonly, this is for children who are nonverbal or aren't responding in situations that a neurotypical child would reply in. These symptoms tip off a parent and allow the child to get into early intervention before symptoms and self-soothing habits have a chance to settle in. Early intervention will enable families to build paths for their children to traverse easily instead of hoping that children can learn the approaches later on in life. While it can sometimes be difficult to get an autism diagnosis, the sooner a child gets diagnosed and can begin treatment, the more effective it can potentially be in many cases. Early intervention is great for many children when it's possible, but some may not receive a diagnosis until they're slightly older.
Learning-Based Therapy
For many fortunate children, their schools will have a program in place for them. This can mean that students with autism are given a chance at one on one therapy and help at school or that they get to work in groups with children who are going through similar paths. Although there's no one set way for children to receive learning-based therapy, studies show that students who are given this extra help often do better.
In general, being in groups with other children with autism can allow them to see that they're not alone and what they're going through isn't scary or unique. Normalizing a child's experience with autism is a significant first step in helping them accept what their behaviors and symptoms are.
Speech Therapy
Autism commonly causes issues with a person's speaking and communication skills, which can have a big impact on their lives. This can make it difficult for them to speak in a way that's easy to understand, express their emotions effectively, and they may struggle to speak at all. Because of this, speech therapy can be beneficial for some children. This type of treatment specifically helps improve a person's speech and communication skills. There are many benefits that speech therapy can provide, such as helping children communicate their needs and communicate with others to build relationships.
Family Therapy
It's not only the child with autism who can benefit from receiving different therapies and treatments. Often, the whole family gets involved with the treatment the child receives. Children spend a large amount of their time at home with their families, who may also need support and guidance to do what's best for the child. Parents, siblings, and other family members who might be at home might have questions about what to do while at home, so family therapy can be a great resource for everyone. Many different methods can help encourage the whole family to get involved to ensure the child has a well-informed support system at home.
Medicated Treatment
For many children, parents are nervous about giving them medication for autism at a young age. Unfortunately, this idea isn't well thought out because it assumes the medication is some significant scary thing that will change their child. The most common medication for children with autism is an anti-irritant. Although you must help your child learn healthy coping mechanisms so that they can function independently, don't turn down the idea of medication altogether. These anti-irritants can take away some of their symptoms and allow children with autism who are prone to outbursts to take a step back and recognize what they're feeling and why.
Find What Works Best for Your Child
Every child is unique, and children with autism can benefit from various treatment methods. Just because something works for other children doesn't mean it will work for all children with autism. It can be frustrating to look for treatment and have to go through different methods that don't work for your child, but there are many methods available today that can help you find one that fits your child's needs best. Since every child is different and will have different needs when it comes to their treatment, many treatment methods are tailored to their individual child. Even if your child receives the same treatment as someone else, what exactly it involves might vary to help suit them better. There are many professionals and organizations that are dedicated to providing various services to children with autism who can help you find what's best for your child.