How to Become a Registered Nurse in 4 Easy Steps?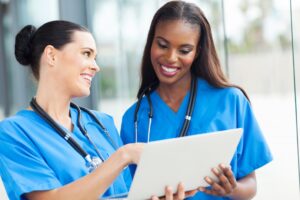 Nursing is a very high demanding career in many countries of the world. So if you are searching for a profession that can help you get a good job and earnings, then this might be the perfect choice for you. Nurses are the most crucial link between the patients and the doctors. And it is not wrong to say that a registered nurse is sometimes considered equivalent to the doctor to perform specific tasks.
It is a challenging process in the early stages of our career to decide what we want to do in our career. And even after we have decided what we want to become, confusion pops up like the process, the qualification, and where to get started. In this article, we will provide you various steps that can help you to accelerate your career to become a registered nurse.
We all know that everything comes to us when we put our sweat and time into it, and the same goes with this profession. It is quite a difficult task to get the tag of a registered nurse. So if you are really into it, you have to prepare your mind to study for many hours to give tough competition to other candidates. If you want more information regarding this topic, then click here.
1. Give yourself some time to understand the job of a nurse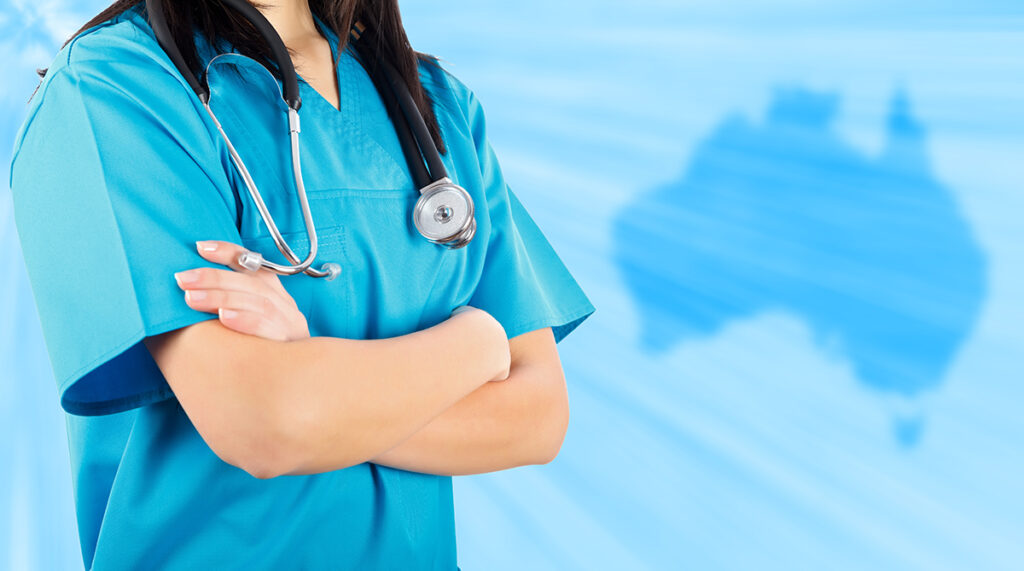 The first step a person should take while moving ahead in his career is to understand and gain knowledge about that particular profession thoroughly. Let us check out all the steps involved in it.
Check out the roles and responsibilities
Once you have decided that you want to become a nurse, you must study its types. Determining what type of nurse you want to become is also a huge decision that you have made in this path. After you have decided the type, check out the roles and responsibilities of that particular nurse of your interest. Some of the essential duties are:
Educating and supervising the patients along with their families. It helps a lot in getting the patient discharged from the hospital as soon as possible.
Collaborating with other doctors and being a link between a patient and them.
One of the primary duties is to perform various medical tests and record a patient's medical history.
Study about the skills required to be in this profession
We all know that every career demands some skills, and the same goes with this career path. To become a successful nurse, apart from knowing the medicines, there are various other skills that you should have. Some of these qualities are enlisted below:
Good communication skills
As already mentioned that the job of a nurse requires a lot of communication between the doctor and the patients. Therefore you cannot miss having this quality in you.
Empathy
Compassion is essential because this career mainly revolves around taking good care of the patients coming into the hospital.
Working in an organized manner
There are many patients that you might have to manage simultaneously. Therefore, a person should be very well organized to keep track of every patient with accuracy.
2. Fulfilling the qualification requirements
Completing your high school
High school degree is the first degree that a person must have before starting his higher education. Considering that you are interested in becoming a registered nurse, you must always show more interest in science subjects because these are the foundation stones that will further help you.
UG degree
Many colleges and schools provide a UG degree under nursing, but you have to choose a reputable and accredited school. Most UG nursing courses get completed within 2-3 years, and after that, you can take a further certification course which will lead you to become a registered nurse.
Obtaining license
After completing your UG or other certification courses, the next step that comes under this process is to obtain a license. If you want to begin practicing as a registered nurse, you need to clear the license examination.
3. Finding the job
There are two options when you have obtained and cleared the license examination. The first one is to continue your studies and the second one is to find a job. If you are interested in higher studies, it would be best to obtain a Ph.D. or a doctorate in the same field.
Now that you are ready with all the needed credentials, you may even start finding a job. There are many departments where you can easily find a job, such as old age homes, hospitals, prisons, schools, colleges, etc. But being a fresher, you must not miss any opportunity that you get because experience matters a lot in this field. When you obtain good experiences, your chances of getting selected in a reputable organization automatically doubles.
4. Don't forget to stay up to date with all the new practices to grow in this field
Whether you choose nursing as your career path or any other, you need to be aware of what is happening in your field. Remember that fulfilling requirements can get you a good job, but you need to stay well informed with all the new practices to sustain and keep on growing.
To Sum Up
It can be easy to decide what career path you want to choose, but following it up with your dedication and consistency is the most challenging part. Once you have decided to become a registered nurse, you need to prepare yourself for high school. Building up a good base in science can be very fruitful for you in your higher studies.