Important Facts You Need To Learn About False Teeth And Dentures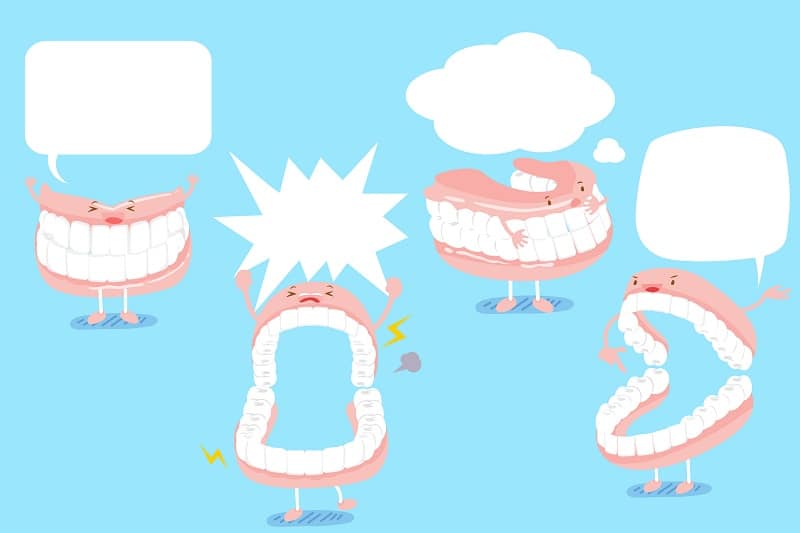 If you are suffering from tooth ailments, then dentures are a great choice. Dentures or prosthetic devices are meant to replace the missing teeth and the person considering them must have undergone major tooth loss. If there are natural teeth still inside, you may opt for partial denture. This may be due to a tooth decay, jaw-related accident or malnourishment.
If you have decaying, damaged and missing molars, incisors, or canines, then false teeth are the best alternatives or solution. False teeth are supported by hard and soft tissues that surround the teeth. False teeth are aesthetically pleasing and functional.
If there are gaps in between the teeth, it may lead to food and bacteria building up in between the teeth. There are dentists who use dentures to prevent gum decay or tooth decay and fill the gaps. It can help to speak better and eat better whereas False teeth can help to prevent caving of lips or cheeks. Significant tooth loss is the leading cause of caving in the lips and cheeks. You may invest on false teeth, for it is a functional solution for missing teeth.
Missing or damaged molars or incisors may impair proper functionality of the mouth or hamper your confidence. If you use dentures, then the tooth damage becomes almost invisible or totally manageable.
Dentures look realistic and are completely functional. Dentures may be constituted of metal, nylon or plastic. False teeth can fit easily or directly on the gums, replace damaged or missing incisors, canines or molars. They may be used to fix the issues caused by teeth gaps.
Even the younger people can opt for denture as this saves them from tooth decay, gum disease or other dental abnormality. You may restore healthy and beautiful smile by using false teeth.
When to consider false teeth?
If you are suffering from any of the following ailments, you can consider false teeth or dentures:
In cases where a single tooth is missing: If you have a single missing tooth, it may cause a lot of problems. The adjacent tooth might shift in your mouth. But, when you consider partial denture, you are kind of using an artificial replacement as a placeholder for the missing tooth. So, this tends to restrict further problems.

In cases where several teeth are missing at the same time: you need dentures to restore your bite and radiant smile.

Severe tooth decay, owing to medical issues:If teeth are damaged beyond saving, dentures become imperative or false teeth essential.

Full dentures or partial dentures are needed if there are extractions, severe tooth decay or any dental abnormality. Full dentures is an effective solution that can help in the restoration of proper smile and bite.
Various false teeth options to know about
As per the extent of damage, you may choose between partial dentures and full dentures. Some of the best options in dentures are stated below:
An immediate denture may be sought just after an accident that has resulted in tooth loss. The process is simple. The dentist extracts the affected tooth, following an accident and replaces them with full dentures or partial dentures. Thus, immediate dentures act as placeholders till the gums in your mouth heal, to support permanent dentures.

Partial dentures is actually used to replace a few missing teeth. You may go in for metallic dentures for added strength, stability and superior aesthetics.
If most of the teeth are missing, complete dentures will be the best treatment solution. It will restore chewing ability and improve your smile. Get in touch with a reliable dentist to resolve your queries relating to teeth and teeth concerns.