Top 8 Reasons to Visit A Foot Clinic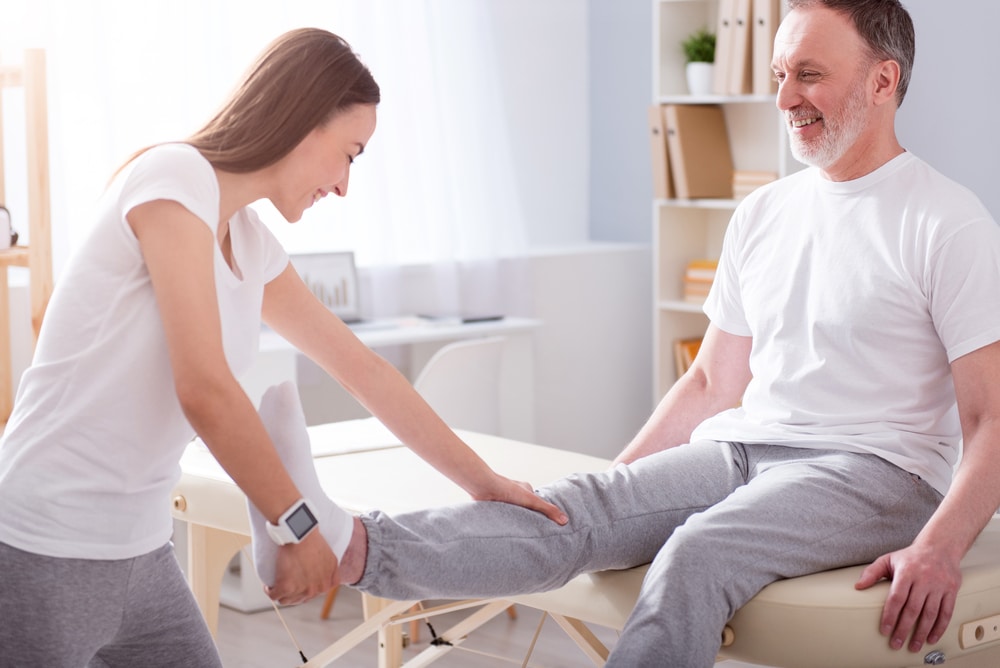 Foot clinic is a one of the health departments that provide foot care to those who are suffering from foot problems. Some of these problems can be treated at once hence patients need to visit to the foot clinic only once for the assessment of disease, advice and its treatment. Some of these problems require a regular checkup for which you need to pay regular visits to the foot clinic. The medicinal branch that is related to the study, assessment and treatment of the foot and lower limb is known as podiatry.
Chronic medical conditions can lead to foot problems and they can also cause diseases in the lower limbs. Especially diseases like diabetes and arthritis cause foot problems. But it is not only these diseases, there are other reasons which cause foot related problems like the poor fitting of the shoes. Podiatrists will analyze, diagnose and treat your foot problems only if you make a visit to a foot clinic.
Why Should You Visit A Foot Clinic?
#1. Joint Pain on Feet: Stiff, red, tender or swollen feet lead to foot pain. This is mainly caused by arthritis and it can also cause further disability. In foot clinics, doctors can advise upon the kind of treatment you should take to keep your feet healthy and safe.
#2. Diabetes: Issues ranging from serious infections to dry skin can be caused by diabetes. Diabetes is such a disease which can affect any part of the body of a person who is suffering from it. It becomes necessary to visit a foot clinic once in a year if you have diabetes. The risk of cutting off your limb due to some foot disease lowers by fifty percent if you have a foot doctor looking after your feet health.
#3. Running Regularly: A foot doctor or podiatrist can assist you to select the best kind of athletic shoe for a runner because runners are more susceptible to foot pains.
#4. Toenails Growth: When the toenail grows inside the skin it causes infection in that area. The big toe is affected the most. Symptoms of an ingrown toenail are its color if it turns red or if it has a lot of drainages. If the case is very crucial then the doctors have to pluck out a part of that infected nail.
#5. Pain in The Heels: The heel pain can have many possible causes. Inflammation of the tendons that are connected to the heel, heel spur, etc. If the pain seems to persist then it becomes necessary to visit a foot clinic as you need a diagnosis. For developing a good treatment planning a well set out diagnosis is important.
#6. Broken Bone or Sprain: Podiatrists diagnose and treat the disease as they are the experts in treating sprains and broken bones. Trouble in walking, swollen foot, increasing pain and redness caused by an injury are the reasons why you should visit the podiatrist.
#7. Surgery: Podiatrists do not prefer going for surgeries straight away or easily, it is their last option to perform a surgery on their patient. In very crucial cases surgeries are carried out like regularly ingrown toenails, broken bones and bunions. It is also important to note that podiatrists carry out their surgery only on the foot and ankle. In fact, nowadays, after surgery, early ambulation is often encouraged, and patients could become more mobile by using mobility aids like broken leg scooters.
#8. Corns and Calluses: Corns and calluses are areas of the skin which are built up and they cause a lot of pain when they become thick. Cortisone injections are used to lessen down the pain and surgical blades are used to reduce their size. The surgery for corns and calluses is not painful because the surgery is being performed on the dead skin.
These are a few of the reasons why you should visit the foot clinic and if you are facing any such problems do not hesitate and straight away book an appointment with a good podiatrist. For a good and healthy lifestyle make sure each and every part of your body is fit.