Sedation Dentistry: An Overview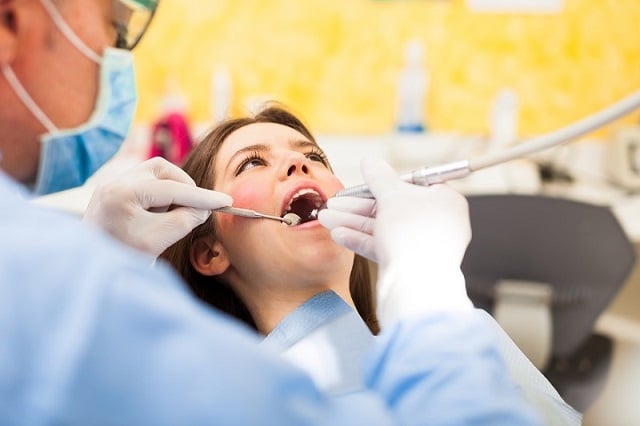 If you haven't gone to the dentist in years, you are not alone. Research finds that nearly 10% of our population is terrified of going to a dentist, primarily because of the fear of pain.
The same research found that anxiety and phobias associated with going to the dentist vastly increase the chance of tooth decay and toothache. Most laypersons are unaware that going to the dentist is no longer the horror story of our childhoods.
Thanks to sedation dentistry, dental care—from tooth extraction to whitening—can be administered under painless sedation. Here is all you need to know about dental sedation:
The horror associated with being on the dentist's chair, surrounded by scary-look dental apparatus is common to nearly anyone who has ever visited the dentist.
However, with dental sedation, you can actually relax and calm down during most dental procedures. Dentists administer sedatives (often orally or through nitrous oxide) and local anesthesia as you get operated.
Under sedation, you will experience no pain and have little to no memory of the procedure afterward.
This makes dental sedation especially ideal for people who have dental anxiety or a phobia.
How Will Sedation Be Administered?
Depending on how complicated your case is, you can be administered different kinds of sedation. Typically, there are four kinds of sedation you can get.
Oral Sedation:

This is the most common type of sedation and involves administering an anti-anxiety pill an hour before any dental procedure. This dosage relaxes you and calms you. So much so, that as your teeth are getting whitened or cavities are being filled, you will be in a dreamy haze. Dosage is usually altered keeping in mind the severity and length of the procedure that you will undergo. Dentists can administer this without any additional certification.
Inhaled Sedation:

Another calming sedation technique is inhaled sedation. In this, just before the procedure, you are made to wear a mask and inhale Nitrous Oxide Gas or laughing gas. This triggers feelings of euphoria and makes you feel relaxed, making even tooth extraction feel painless. This is an especially effective method for children since it relaxes them and has been found to have little to no side-effects.
Intravenous Sedation:

For a number of people, the complicated apparatus that the dentist wields is enough to cause anxiety and fear. The drilling of lab equipment or the large lights can cause anxiety in some, which makes oral or inhaled sedation only partly effective. Getting intravenous sedation, in which an IV drip with anesthesia is inserted into your bloodstream, is a more effective tactic for them. This creates a comfortable, sleep-like state in which the patient is no longer conscious of his or her surroundings.
General Anesthesia:

For longer and more complicated dental surgery, general anesthesia is the most effective form of sedation. Anesthesia has been

found

to be used increasingly out of the surgery by trained professionals. Under anesthesia, the patient loses awareness of his or her surroundings and can easily have multiple operations performed on them. To administer both intravenous sedation and general anesthesia, a dentist needs to be certified or have an anesthesiologist at hand.  
Before undergoing sedation, make sure to communicate with your dentist about the kind of sedation you are to receive, safety guidelines about food and drink and whether they are fully qualified to perform it on you.
Who Should Get Dental Sedation?
Sedation dentistry can cater to a number of people. Besides vastly improving your dental appointment in a variety of ways, dental sedation can help you cope with anxiety, so it is particularly beneficial for people who are fearful of the dentist.
Dental sedation (especially inhaled sedation) is also recommended for children for a variety of dental procedures—from getting braces to filling in cavities.
If you have allied issues, such as sensitive oral nerves or an irregular jaw, sedation dentistry is your solution to a painless, comfortable experience.
How Safe is Sedation Dentistry?
Sedation dentistry is a fairly safe procedure. Dentists practicing dental sedation are regulated by law to undertake practices that ensure the safety of their patients.
Make sure to share your medical history, as well as any allergens for a safe sedative experience. Ask your doctor about any side effects that general anesthesia may have, as some patients routinely experience nausea after it is administered.
It is also recommended that patients suffering from sleep apnea or obesity go for sedation procedures other than general anesthesia.
The fear of dentists can be debilitating. Besides preventing you from consultation despite any pain, it has been found to diminish your quality of life. With dental sedation, you no longer have to undergo this pain.
Discuss dental sedation with your dentist today, for healthier and happier living.
Sara O Brown is a working mom, lives with her dentist husband and her adorable dog, Casper. She is passionate about traveling and cooking. She has been a regular contributor for- https://www.foxxlifesciences.com/blogs/foxx-blog