8 Reasons to Opt for a Career as a Certified Nursing Assistant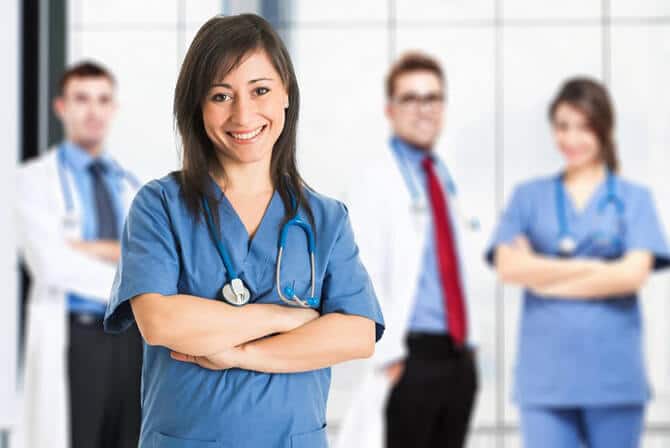 Today's healthcare system cannot survive nor perform without certified nursing assistants, explaining why their demand is at an all-time high. In fact, according to Job Outlook, the need for CNAs is projected to grow consistently at 18% year-over-year for the next decade or so.
So, no matter how you look at it, a career as a CNA is an incredibly smart choice which comes with plenty of benefits.
1) No Degree? No problem!
Get this: you're not required to have a degree in order to qualify for a CNA program! With a GED credential or high school diploma, you're good to start CNA training. However, you will have to be at least 18; although some states allow 16 or 17 year-olds to enroll in CNA programs.
2) The Future Looks Amazing
One of the most important factors to consider when choosing a career is job security. Luckily, the demand for certified nursing assistants is through the roof. And that isn't all; the US Bureau of Statistics estimates that the demand will grow even faster between now and 2024 – at a whopping 18%!
3) Great Choice of Employment Opportunities
When it comes to where to work, you have an abundance of options as a CNA. You can choose to work in long-term care or residential facilities. Of course, you can also ply your trade in clinics, hospitals, hospices, and much more – your options are truly unlimited.
4) Attractive Salary and Lucrative Benefits
As a CNA, you can expect to rake in $26,000+ on average, as well as enjoy a batch of perks like paid vacations, retirement benefits, medical insurance, and tuition reimbursement, just to name a few.
5) CNA Training is Affordable
At around $1,200, the cost of a CNA program is paltry compared to the cost of other healthcare training.
6) Get Certified in 3 Months!
Most CNA programs take between 4 and 12 months, and you can expect to become a CNA within 3 months. In that time, you'll receive at least 100 hours of clinical skills training and 75 hours of classroom learning.
7) Make Headway to Nursing School
If you are interested in becoming a Registered Nurse (RN), LVN or LPN, a career as a CNA will give you the head start you need.
8) You'll Love your Job
Despite being demanding, being a CNA can be rewarding and fulfilling, especially knowing that you're making someone's life better. In fact, CNAs have one of the highest job satisfaction rates in the healthcare industry.
These are just but a few reasons why choosing a CNA career is a smart decision. However, if you want to be successful as a certified nursing assistant, it's crucial that you choose an accredited program for your CNA training.