Secrets About Missionary Position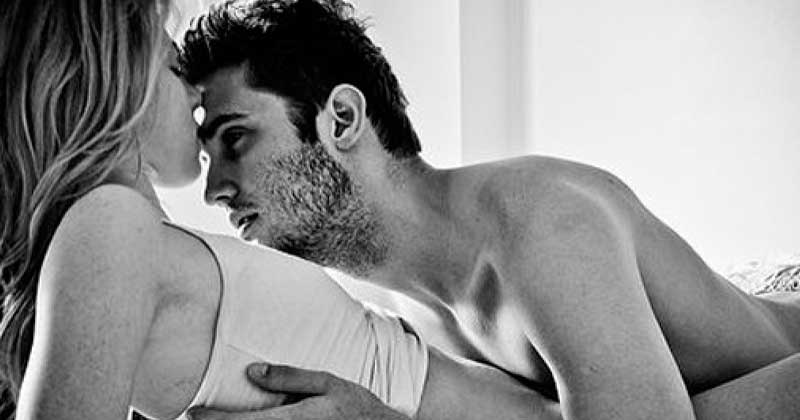 Missionary position is one of the most commonly used in sex. It's also called man-on-top, usually with women lying on her back, in front of you. This position is really favorable if you want to keep sex as a romantic experience because you can touch her, kiss her, look at her eyes, talk to her, kiss her neck, and do tons of stuff. It's a classic position you can't stop trying, and it may become your favorite. This type of position encourages an adequate, yet not very deep penetration, and lets you stimulate her clitoris properly. However, after some time you might want to experience new things and give it an extra exciting touch.
First off, do not underestimate the power of kisses to increase your sexual pleasure. Missionary position is excellent for that, and if you are closed tight to her clitoris while kissing her neck and lips with passionate desire, it will get really intense. Kiss her ears, her chin, make her go insane and get to know every erogenous zona to make her gasp.Another thing you can do to power-up your sexual performance is using a stimulating gel to improve your bodily sensations and give yourself and her a fun and unique experience in bed. There are stimulating gels with varying temperatures so you can play with heat and cold and become creative when you're having sex. Have you ever wondered how does it feel?
Dare to play with your senses. Have you ever tried covering your eyes while doing sex? Doing so would likely stimulate the remaining senses, and it could increase the sexual arousal and tension between you too. It's intriguing; it's fun and creative. If either of you is shy, using a blindfold can be quite an experience and make you feel especially comfortable and audacious.
There are certain sex items you can try with missionary position. One of my favorites is a penis ring because it helps you to keep your erections for a longer time. The firmer your penis is; the more pleasure you can give her. Some of these rings also have a vibrating option to stimulate her clitoris during penetration, and it feels funny for you as well. Go ahead and try it!
Or you can go straight with a dildo or a vibrator to stimulate her during penetration or as a part of your foreplay. This will increase her pleasure and make it more intense for you both. If you've never used this type of sex items before, don't be afraid to tell your partner you're curious about it. It's not something bad; it should not be taboo between you too. As long as you're enjoying safe sex, a bit of creativity won't hurt anyone. All of the contraries, it might bring back to life your sexual experience, especially if you think it's starting to become repetitive.
For more information visit https://www.aptekakamagra.pl/viagra.html