How to Find and Choose the Healthcare University Course That's Right for You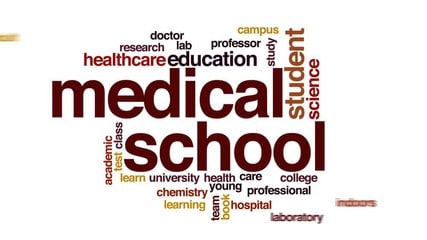 There are tons of roles within the healthcare industry. Many of which are welcoming new professionals to careers in the field with unique training. Making plans for the future and deciding on the career path best suited for you is a humongous task. A few questions to think about is where can you get your education, and which career path is right for you to start on?
Discover the Various Healthcare Careers to Pursue
Most people immediately associate jobs in healthcare with the professions of doctors and nurses. These are essential roles within the spectrum of healthcare careers, but there are many other options to consider. These other careers make up allied health professions which include occupations distinct from medicine, nursing, and pharmacy.
It takes several years of extensive schooling before a doctor can become fully immersed in his or her role as a physician. However, allied health programs require less time to get a certification in the field, and these various careers make up some of the fastest-growing opportunities in healthcare. The specialized roles of allied health professions provide significant support to pharmacists, nurses, doctors, and other traditional medical
professionals. These supportive, in-demand roles include these careers and others:
technologists
medical assistants
technicians
patient care technicians
certified nurse aides
medical billing and coding specialists
Choosing the Career Path Right for You
Once you get set on working in the healthcare field, before picking a school, you need to know what career you're best suited to do. For example, if you want hands-on interaction with patients, then perhaps a medical assistant is a better choice than a patient care technician, who works by assisting with the day-to-day tasks alongside doctors. Maybe you're self-motivated and analytical, in that case, medical billing and coding could be the right career choice for you. Individuals who have a profound sense of attention to detail or technological interests might do well as an ultrasound technician. Research online to find more about these careers.
The Bureau of Labor Statistics expects the healthcare industry to grow faster than all other sectors in the U.S. workforce from now to 2023. That's expected growth by 2.6 percent. Allied health careers make up nearly 60 percent of the nation's healthcare providers, which is over 5 million professionals in 200 different industry careers.
After you've taken time to explore job options fully, direct your focus to a field of study corresponding to the profession. It isn't a decision to take lightly, so if you are unsure, talk over your options with the school Admissions department or a career guidance counselor. With the proper direction, you can decide on the field of study which appropriately matches your future goals and interests.
What Healthcare Training Do You Need?
When choosing a school, you want to consider some of the following:
Any previous education required.
The career path you want to take.
The coursework and quality of education.
The job prospects you'll have after completing your program.
What help the school will offer you getting employment.
When you apply to a school, you want to find one that will add to fascination and excite you. Your chosen career path will determine what education you need and the certification.
Not all educational requirements will be the same for every career choice entering a school. It varies because whereas some roles require only a high school diploma or GED, for others you might need an Associate's, Bachelor's, or even prior medical experience. An Admissions counselor will discuss qualifications for specific programs and tell you if you qualify.
Length of Program
You'll discover you can complete many certificate programs in a little over or under a year. That depends on which schedule you choose.
Do not just go by the length of the course when comparing schools. You want to consider the number of hours you'll get training as well. There are programs which allow you to finish in seven months with 400 training hours. However, a 14-month course may require 800 hours and better job prospects afterward.
You don't want to pick a course just because you can complete it sooner than another — the aim of your schooling results from getting employment. Whichever program you end up attending, the program should adequately facilitate preparation and options for you to get a job.
When choosing a UK medical school its important to look into which universities require the UCAT. Get more information about this here.
Program Quality
Among all the proper school considerations, such as the length of the program, location, cost, and schedule, keep the education quality a top concern.
The school you look for should be a school that provides:
A convenient and responsive environment where you imagine yourself comfortable and able to fit in well.
Proper preparation for entry-level employment with a possible externship program and hands-on training.
A kind and accommodating administration.
Exam preparation for state and other exams which may be required when the program ends.
Classes that are not too large, so you don't get the adequate attention you need.
Certification and eligibility to begin work after completing the program.
Committed staff.
Help with job placement, career guidance, and help with preparing your resume.
If flexibility and versatile instruction is an essential factor for you, then see if online courses are available. Also, if possible, talk to students who've graduated and make sure you take a tour of the facility you want to attend. Visit Instagram and Facebook accounts of staff and students to get a feel of the school's culture and see if it'll be the right place for you.
When you visit the school for your tour, you'll get a ton of information essential for you to have from the Admissions staff like details about Financial Aid, tuition, pre-requirements for courses, deadlines, and much more.
The healthcare industry is steadily growing, and so many jobs are available for you to start a new career. Depending on the role you want to perform, you can complete specific certification programs in under a year. Consider your interests and the significant factors when reviewing the courses and schools. Be mindful of the deadlines for enrollment at your school of interest. Create a bright future for yourself. Get the training and education you need, so you have a place along with millions of professionals in the healthcare industry.