What Makes the Best Aged Care Home? – 2023 Guide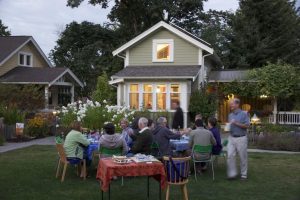 It is not easy to look for an aged care home for a family member. We do not want an aged care home that is good, but it should be the "best." Here are some tips on what to look for in the best-aged care home for our loved ones.
Workers and Staff
At the heart of every quality-aged care home are the care workers. These care workers include the doctors, nurses, kitchen staff, cleaners, and all other personnel working to provide care services. They should exhibit the following characteristics:
Jane Byrne, Project Manager at FirstCare notes that workers and staff in the aged care home must be well-trained and qualified to do their specific roles and functions. It is best if they have the necessary licenses and credentials to be able to meet the needs of your loved ones. You may want to set an appointment to have an interview with this personnel and prepare your questions. You can bring along family members and loved ones to get a better assessment of the staff.
More than the license and training of the care workers, their attitude and behavior mean a lot. Empathy, compassion, and respect are the most important things to any person under aged care. People may not be too happy when workers snap, roll their eyes, or mutter offensive words at them. Most seniors need people with a kind-heart, understanding, and patience.
Professionalism and Reputation
The professionalism of an aged care home can be exhibited in various ways. You might want to know if a particular staff or worker who will be attending to the needs of your loved ones has a history of unprofessionalism. Asking for the work evaluation of workers and staff may help you with this matter. For medical practitioners and nurses, you can check with the state's board of public health for professional records.
Food
Most complaints received by aged care facilities are about the food they serve. What food to serve to elderlies is a challenge to the kitchen staff. It is essential that fresh ingredients are used, avoiding processed food. The best aged care home offers a variety of food, where sometimes, the residents can contribute to the content of the menu. Having visually appealing food can also help with the appetite of the seniors. Nobody wants to eat a meal that does not look good.
Feeding also comes as a challenge. Elderlies must be able to eat at their own pace for them to feel satisfied. Those who cannot feed themselves must not be fed by force. It may take longer, but this will ensure that their nourishment needs are satisfied.
Facilities
The most basic requirement for the best aged care home is cleanliness and maintenance. The lights and sounds in the facilities are also important. Elderlies do not want places that are too bright or too dim. You might want to choose a facility that has enough windows for the natural light and the breeze to come in. Accessibility of rooms, bathrooms, entertainment areas, and other parts of the facility is also vital. Elderlies do not have the strength nor the energy to walk far to get from one place to another.
Further, the best-aged care home has several specialized services to offer for the elderly like  Homestyle Aged Care. Aside from the necessary medical and health needs, they also need companionship, entertainment, transportation, and many others. The activities must be age-appropriate and tailored to the needs of elderlies. These activities may range from watching television, listening to music, board games, arts and crafts, and even gardening. However, these activities must not be forced on to the residents who do not seem to be interested.
Additional Tips Before Accepting an Offer
Once you have found an ideal aged care home, you might be tempted to sign a contract with them immediately. Before doing so, you might want to first consider the following tips before accepting any offer:
Verify if it is accredited. Being accredited means that they are taking extra steps to comply with the quality standards requirements.
Determine the cost and what the aged care home can provide with the amount you can afford
Visit the facility and bring members of the family with you.
Ask any question you have in mind.
Ask for the visiting hours and check if these are acceptable to you and the other members of the family.
Ask for the turnover rate of workers and staff.
Have a back-up plan or other option. Always have two or more choices so that you can easily have another opportunity if one does not work out.
Whatever your standards may be in looking for the best aged care home, it is still prudent to ask our loved ones what they need and want. Remember that they still have the right to informed choices about their aged care and services.
It is essential to look for a health care institution that shows respect to its residents. Look for care workers who show kindness and empathy naturally. Lastly, an aged care home that allows feedback is a good sign. It means that it is ready to deliver what the clients want and want. Further, it shows that it is open to improvements for the benefit of their residents.