Best Protein Bars for Men 2023 [The Complete Guide]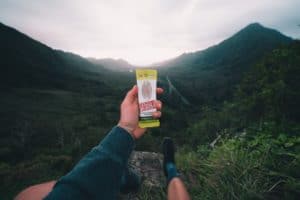 Did you know that: Every person–whether they work out or not–needs a specified amount of protein every day? You could easily fulfill your protein requirements by adding protein-rich foods like eggs, almonds, chicken, and yogurt to your diet. But it takes a lot of time and effort to prepare your own meals and carry them wherever you go. Also, don't forget that buying and preparing your own food is a lot more expensive than you think.
Now you can supplement your protein requirement by adding protein bars to your diet which will take absolutely no time to prepare, won't cost you much and you can carry them anywhere you want. Some manufacturers like to call them meal replacement bars but it is better to consume them just for their protein content. There is no substitute to a proper home-cooked meal and protein bars should always be something that compliments your healthy meal.
Here are the 5 Best Protein Bars for Men in 2023
Grenade Carb Killa is a high protein chocolate bar that is available in several delicious flavors like peanut butter, birthday cake, caramel chaos, and dark chocolate mint. Some many, this is a perfect early morning breakfast. You can have it an hour before your workout and it will provide endless energy during and after your sessions. As this product is all-natural, each flavor has a different nutritional value.
This is one of the best protein bars for men as it contains a satisfactory amount of protein and less than 5g of sugar per 100g(In line with EU regulation). As far as the taste and texture are concerned, it is not too sweet and does not have a typical protein taste that stays in your mouth for a long time after eating it. However, do not buy the Caramel flavor if you stay in a warm area. It will most likely melt if not kept in a refrigerator.
PROBAR is a family-owned manufacturer from Salt Lake City, Utah. They are famous for their all-natural plant-based health products. PROBAR regularly organizes events for hikers and trekkers; this is how they do their marketing without spending loads of money on ads. The Coffee Crunch flavor is my favorite one. I like it as it is a unique and refreshing combination of rich coffee and savory cocoa.
Another fact that makes PROBAR one of the best-tasting protein bars for men is that it does not contain alcohols like maltitol, xylitol, erythritol, and sorbitol. These alcoholic components used commonly by protein bar manufacturers make you feel gassy and bloated. Even if you don't work out, you can still lose weight by consuming these bars in place of the high carb foods that you are used to eating.
GoMacro MacroBar organic vegan protein bar contains 11 grams of protein and is also referred to as a "protein paradise".  You would also like to know that this company is mother-daughter owned and they are fully dedicated to bringing a positive change in your life. Moreover, by buying these bars you are also contributing to the environment as GoMacro uses wind and solar energy to power their manufacturing plant.
These bars may seem pricey to you but they are the best vegan protein bars for men. You can use it as a meal replacement bar, pre-workout meal, or post-workout snack. Another positive thing about GoMacro MacroBar is that they do not crumble. Hence, you can easily carry them in your backpack and eat it like a regular bar. You must already know that most protein bars are very delicate and disassemble quickly. That's not the case with GoMacro MacroBar organic vegan protein bar.
This protein bar for men is manufactured by a North Carolina based company called Premier. This is the right supplement for men who love granola bars but need more protein in it. Like any other protein bar in this list, you can use this bar as a pre-workout or post-workout meal. By adding it to your diet, you can complement the healthy lifestyle that you have decided to live.
As far as the nutritional value is concerned, this bar contains 30 grams of protein and 3 grams of dietary fiber. It has no artificial sweeteners and no gluten-containing substances. It helps you lose weight by keeping you feeling full for a long time. The dietary fiber from the nuts added to it does a great job of suppressing your hunger. The natural ingredients in it are what makes it taste more like an organic bar than a protein bar.
KIND sweet and spicy bars are for people who are bold enough to try something different. Most men are used to having protein bars that are milky and tastes like candy. But I am sure there are many who hate that taste and want something different. KIND protein bars are little sweet and spicy and are made from ingredients like almonds, pumpkin and hemp seeds, honey, non-GMO glucose, and pea crisps.
Keep in mind that it is not too spicy. It has a perfect balance of spicy, sweet, and nuttiness. Some people also like to heat them up a bit in the microwave before eating it. This is because they are a bit crunchy and hard compared to other protein bars. But this also makes them more durable when carried in a backpack to the gym or while hiking. Thai Sweet Chili is my favorite flavor and you can find your own by trying out other delicious flavors like Roasted Jalapeno, Korean Chilli and Chipotle Honey Mustard. 
Conclusion
Digestive and intestinal problems keep men from adding protein bars to their diet. Bear in mind that these issues are not caused due to the protein alone. It's possible that you are allergic to any ingredient in the protein bar. Most of the protein in the bars is derived from a dairy-based item like whey. And whey is a fast-digesting protein that gets absorbed by the body within minutes. This is one reason why protein bars are better when you have an urgent need for protein.
Also Read- Top 5 Best Liquid Multivitamins in 2023