How to Get Clean and Glowing Skin Naturally – 2023 Guide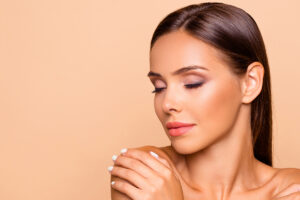 What's your skin-care routine? Why should you start now? What are the effective and easy tricks you can apply? You can discover some easy tricks to do step by step to take care of your skin in a natural way, with vegetable oils, essential oils, clay, things that we have in our house, etc.
In this article, I will give you some tips to take care of your skin naturally. We will use things that we have in our home, the application method is very simple, and the results are incredible, read each piece of advice in detail, and put it into practice.
Let us begin!
1. know your skin type and clean it
Many of us do not necessarily know what type of skin we have, but it is common knowledge that there are several types of skin: for example, there are dry skin, oily skin, combination and normal skin. To take care of your skin in a natural way, it is important to know its characteristics in advance (mixed, oily, sensitive, dehydrated, etc.).
Oily skin is skin with increased sebum production. Overproduction is known as seborrhea.
Dry skin is skin that produces less sebum than normal skin. As a consequence of the lack of sebum, dry skin lacks the lipids it needs to retain moisture and form a protective shield against external influences.
Combination skin is, as the name suggests, a skin that consists of a mix of skin types. The scientific term for healthy skin is endermic.
Before applying it, you should think about cleaning your skin or exfoliating it. Clay, which has absorbent properties, is a natural ally of choice that will allow you to get rid of impurities.
Within the naturist world, there are special soaps for exfoliating, such as Palo Santo soap with sawdust that helps to exfoliate your skin, it is also ideal for all skin types since the pH of this soap is neutral.
Another point is makeup removal, you can use a simple recipe that consists of applying 2 drops of essential oil with a little vegetable oil mixed with a little rose water then with a make-up removal cloth we remove the makeup from our face, be careful with the parts of the eyes as this area is very sensitive.
Know that our skin reflects our state of shape and health, having beautiful skin means taking care of your body in general. This requires a correct diet that provides our body with the nutrients it needs (in particular vitamins A, C, E, B5, selenium, magnesium, omega 3 and 6).
2. Remember to hydrate your skin well
The body is made up of 70% water and our epidermis 15%. Therefore, good hydration is essential to take care of your skin in a natural way because it allows it to maintain its elasticity and tone while maintaining its hydrolipidic balance. This also facilitates the removal of impurities. In addition, you should also know that good hydration allows the body to stay young for longer. It is especially important to hydrate in summer and winter when temperatures are extreme and the skin weakens more quickly, do not forget your neck.
To hydrate naturally, facial oil is recommended. Care must be taken to apply it correctly so that it really penetrates the skin. Apply 4-5 drops of your oil on your hand, rub your 2 hands together to warm the oil and apply it on your face. You can make movements from the inside of the face to the outside.
Drinking a glass of water upon waking can also cleanse your body by eliminating toxins. Throughout the day it is recommended to drink an average of 1.5L of water a day (more if you practice sports or in case of high temperatures).
Besides drinking water, you can also consume green teas and/or herbal teas as they contain antioxidants.
3. Consider an exfoliation
You have to exfoliate your skin from time to time, not too often so as not to risk weakening it. Choose a fairly mild scrub to apply once or twice a week, massaging your face very gently with your fingertips.
If you want to delay the appearance of wrinkles, you can also take care of your skin naturally by doing a little facial gymnastics that will allow your skin to retain its elasticity and tone without the need to apply any product.
There are many exfoliants on the market, but you can create one yourself with two tablespoons of sugar, add about 3 drops of Palo Santo essential oils which has anti-inflammatory, antibacterial, antiseptic properties, it also helps to remove stains from the skin to this mixture we will add some 5 drops of vegetable almond oil, and a tablespoon of fine salt. Mixing this together will give you an excellent exfoliator and will be a great way to naturally care for your skin.
This scrub is recommended to be used at night, if it is done during the day avoid contact with the sun, to avoid stains.
4. Protect your skin well from the sun
The sun can become our skin's worst enemy if we don't protect ourselves from it. In summer, in particular, do not hesitate to use protections such as caps or hats. You can also take a suitable protective cream for your skin. In fact, there are several protection indexes and it is necessary to choose a sunscreen with a sufficiently high index to be properly protected.
Remember that staying in the shade can "play tricks". We may think that we are protected from the sun, but its rays can reflect off the ground and reach us anyway. For example, on the beach, even under an umbrella, you will not be completely safe. Finally, avoid the hours when the sun is at or near the zenith: the afternoon between 12 p.m. and 4 p.m.
5. Take special care of certain sensitive areas (eye contour, lips, etc.)
In fact, some areas are more fragile. For example, under the eyes, the skin is thinner. Therefore, it is necessary to take good care of this part of the face, it will also allow you to have a more handsome appearance. For example, tea bags are a well-known natural ancestral technique for reducing dark circles.
The lips also dry out quickly. Applying a little honey or sweet almond oil to your lips will allow you to hydrate them (be careful not to lick your lips), a simple and natural trick.
6. Rest the right hours and relax
It is proven that sleeping well, and dedicating a few minutes of meditation and relaxation helps our skin a lot.
The recommended hours to sleep are 7 to 8 hours, a minimum of 5 to be able to have good control in our body. To this you must add about 15 or 30 minutes of relaxation or meditation, to be able to rest our mind, Many people do this with the use of incense or essential oils. There are many incenses and essential oils that have relaxing properties such as lavender or Palo Santo. Palo Santo incense is used to ward off bad energies and leave the air around you cleaner and purer while its oil helps you relax and eliminate fatigue due to stress. This is thanks to its pleasant aroma of woody citrus.
Before using any essential oil, try to know its benefits and how to use it, as they can be dangerous if we do not know how to use it. For more information about Palo Santo products visit >> EcuadorianHands